Top classical music event coming to Pirita Monastery
Text Susanna Poikela
Photo Tallinn Philharmonic Society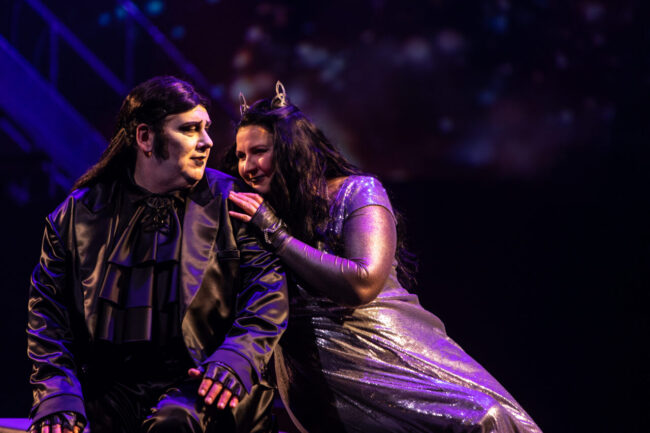 Wagner's opera Tristan und Isolde will be heard at Birgitta festival this year.
Birgitta Festival, which takes place in the ruins of the Pirita monastery, is one of the most popular classical music events of the year in Tallinn. This year, the festival will take place from 4 to 13 August.
The Birgitta festival was organised for the first time back in 2005. The founder and first artistic director of the event was the late Estonian conductor Eri Klas. This year, well-known conductor Tõnu Kaljuste will be the festival's artistic director.
"We open the Birgitta festival with the comic opera "Crisis", composed by Timo Steiner. The opera takes the listener into the worlds of ordinary people's ego crises. They are familiar to all of us," described Tõnu Kaljuste.
Another special musical performance will be heard in the hall of the Theatrumi saal in Tallinn's old town. Contemporary composer James MacMillan's "Miserere" is a chamber opera based on the biblical story of Sarah and Abraham.
"Tristan and Isolde" performed by the Vanemuine theatre will also be seen on the stage of Pirita monastery. Richard Wagner's most famous opera is full of love, betrayal and great emotions. The musical director and conductor of the performance will be Risto Joost.
As well as classical music, there will also be a pop performance. On August 10, a memorial concert will be organised in memory of the beloved Estonian musician Riho Sibul. The concert entitled "Ultima Thule/Riho Sibul 65 – Lennelda priiks", will feature several popular Estonian artists performing with the band Ultima Thule.
The Birgitta festival ends with Beethoven's 9th Symphony and Ode to Joy, which is a musical tribute to peace and harmony. The piece will be performed by ERSO, the Estonian Philharmonic Chamber Choir and the Latvian Radio Choir under the direction of conductor Tõnu Kaljuste.
You can learn more about the festival programme and buy tickets here.
To learn more about this and similar topicsBirgitta Festival Classical Music Eri Klas Opera Pirita Monestary Riho Sibul Tõnu Kaljuste