Tomorrow at the Tallinn Botanic Garden you can learn how to mow grass with a scythe
Text Timo Huttunen
Photos Katre Liiv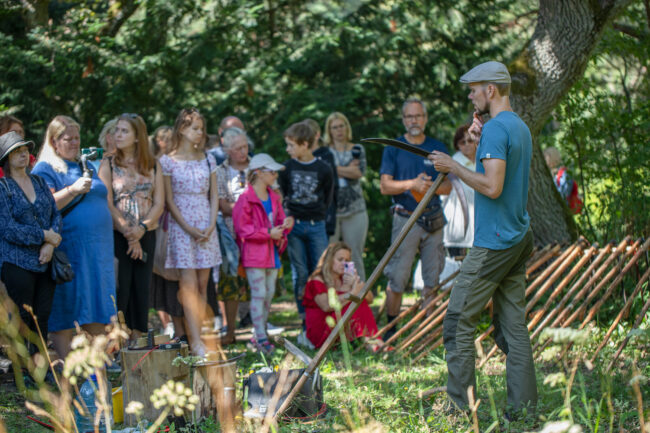 At Tallinn Botanic Garden, on Thursday, August 4, from 12 to 3 p.m., you can learn how to mow grass with a scythe. At the same time, you can also learn about meadow plants.
On the day, you can practice mowing under the guidance of scythe experts, learn different mowing techniques and scythe sharpening. Tallinn Botanic Garden's head gardener Liivi Mäekallas will also talk about meadow plants and their life cycle in nature.
The mowing training takes place on the park meadow of the botanic garden, where Priit Kukk and Indrek Kuuben, Estonia's best scythe experts, will talk about the maintenance, handling and manufacturing of scythes.
Participants must arrive before noon. The meeting point is next to the ticket office. There is no participation fee, only the regular entrance ticket to the botanic garden.
Participants are asked to bring their own scythe (if possible), as there are a limited number of them on site. You can register for the event here.




To learn more about this and similar topicsBotanic Garden Gardening Grass Indrek Kuuben Liivi Mäekallas Mowing Scythe Tallinn Botanic Garden