THIS IS FOR THE NIGHT PEOPLE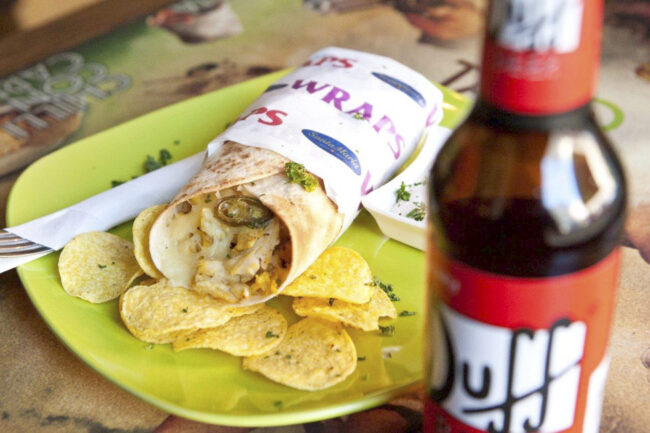 It's sometimes said that Tallinn is under-served and overrated for nightclubs, but how true is this? Allow us to show you two places that will give you the authentic Tallinn experience, and not empty your pockets doing so. Then, let us open a door a world on the sometimes strange, sometimes surprising, world of the post-club venues in Estonia's capital.
Venus Club   
Vana-Viru 14, Tallinn Old Town 
We begin in a club that has taken over all three floors of a turret on the edge of Tallinn Old Town, and sprays fluorescent flashing lights all over the people at ground level on Mere Puiestee, most days of the week. Venus can be quiet in midweek – Tallinn is not Barcelona, and its career-focused inhabitants rarely go out on a work-night, but it lights up on a Friday and Saturday.
Described by an Estonian friend of mine as "the place where local people go to be with their own kind and have a good time without any pressure," Club Venus is generally a locals' spot, with the language being mostly Estonian and a smattering of Russian, but you can use this to your advantage, if you're with a local friend or host, to seem a bit more understanding than your average foreign tourist, and blend in.
The drinks are cheap, and though some of the more snobbish Tallinners have complained about the music and atmosphere, it's like a Spice Girls concert in 1997: filled with independent, strong young women who are initially a little bit scary, but are also fun.
Studio
Studio is also a club where the locals go in order, partly, to avoid the tourists -but it's also because there's none of the pretentio                                                                                     us invented hierarchy of Vabank or Teater, where you'll always be treated better if you're richer or better-looking than the others. At Studio, pretty much everyone is equal. Door charges are low, drinks prices are at least reasonable, and you get to party in an old stone building that goes back centuries.
Studio plays carefully-curated music, not cheesy chart pop, but instead dance music chosen to fit the mood downstairs, and upstairs electronic, hip-hop and dubstep music that will undoubtedly get you dancing. As a friend of mine and I found, the speakers in the club are the best kind available – their sound is so defined that they are designed so that, even stand- ing directly below them as we were, it was possible to talk to the person next to you at a reasonable volume. One of the usual problem of clubs is the shouting, and this problem is solved by investment in the sound.
Levist Väljas
Olevimägi 12, Tallinn Old Town
https://www.facebook.com/levistvaljas
There has been a trend over the past ten years or so for films and television series to depict characters from the undead, be they vampires, as in Twilight and The Vampire Diaries, or zombies, as in Shaun of the Dead and The Walking Dead. Perhaps too many column inches have been given over to the question of how to survive an impending zombie apocalypse. However, there is one place in Tallinn where this information will come in useful.
Levist Väljas, based across the road from the popular Tallinn Backpackers hostel, is the last bar standing, for the last man or woman standing. A two-floor former trading house, with a dance floor on top and a bar below, it's not unusual to pick your way over the sticky floor to a sofa, only to find that someone is fast asleep on it.
What's the attraction of this establishment that will seem like something on the lunatic fringes of your imagination when you wake up? Quite simply, it's the only place that stays open so late all year round. In summer, Must Puudel and Sinilind sometimes stay open until 6 or 7, but "Levikas", as it's universally known, is hardcore, and it always does that.
Taco Express
Suur-Karja 18, Tallinn Old Town   
http://www.tacoexpress.ee/about.html
Loca
After all that fun in the middle of a zombie apocalypse, you will be in need of food. Head down to the always-open Taco Express for ate-night, early-morning fast food that tastes generally as good as it sounds like it will, or cross the street at Vabaduse Väljak and go to Loca, a South American-themed fast food bar with plenty of places in which to eat indoors, a fine selection of burgers, pizza, spicy meat, kebabs or Estonian food, and generally decent service even at 5am.
It's worth shopping around even for your late-night food, and though Loca isn't the most obvious open option, it is the best in the wee small hours of the morning.
To learn more about this and similar topics