There is a nice car ferry connection between Saarenmaa and Hiiumaa
Text and photos Timo Huttunen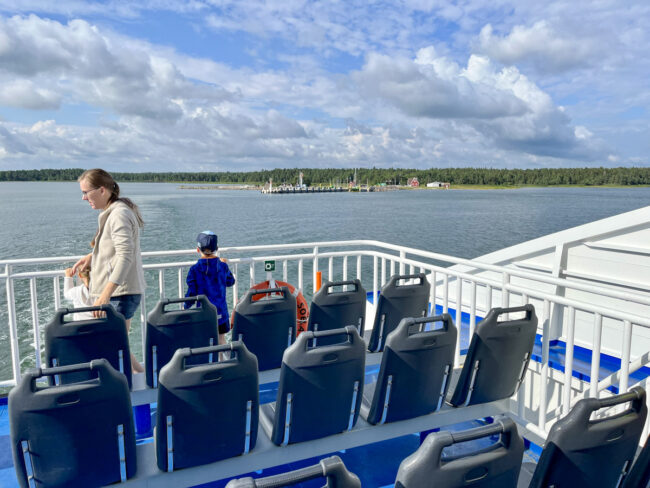 There is a year-round car ferry connection between the port of Triigi in the northern part of Saaremaa and the port of Sõru on the southern tip of Hiiumaa. The trip between the islands takes about an hour.
The name of the ship sailing between the islands is Soela. It was built in 2017. The route is operated by the Kihnu Veeteed shipping company.
The ports on both islands are small. The ship is also quite small. The car ferry can only accommodate 30 cars and 200 passengers. The ship has two decks, both of which have plenty of seating.
Since Soela's transport capacity is quite limited, it is recommended to buy travel tickets in advance, especially during the summer. The ship operates four times a day in both directions. In addition to locals, tourists travelling by car or motorcycle, as well as caravanners were also on the car ferry.
You really feel welcome on board. The sailor in charge of loading smiled and wished each car a good trip. The service in the canteen was also personal. The journey between the two islands is easy and comfortable in good weather.
However, the ship's canteen cannot be compared to the offerings of larger ships. But, soft drinks, coffee and snacks are available. In good weather, however, the best thing is to admire the sea and both islands at the same time. The ports are only about 20 kilometres apart.
The price of a one-way passenger ticket is three euros, a car costs 8.40 euros.



To learn more about this and similar topicsFerry Hiiumaa Kihnu Veeteed Saaremaa Saaremaa Hiiumaa Ferry Soela Sõru Triigi