"The Romantic Italian Tenors" will serenade Estonia this week
Text Susanna Poikela
Photo event organizer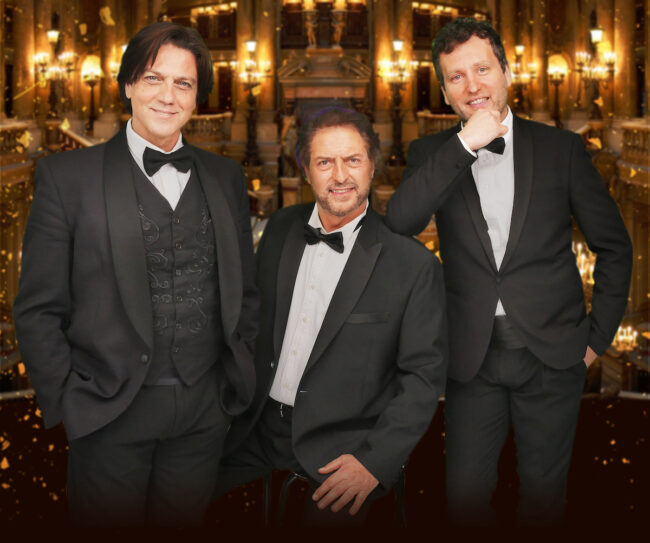 The Italians gave the world opera. This Tuesday and Wednesday, three tenors, Gianluca Paganelli, Fabio Andreotti and Mauro de Santis, will take the stage in Tallinn and Tartu.
On their "The Romantic Italian Tenors" tour, the singers will perform sensual and melodic Neapolitan songs known all over the world, such as "O' Sole Mio", "Funiculì Funiculà", "Dicitincello Vuie" and "Io Te Vurria Vasa", as well as famous opera arias " La Traviata", "Rigoletto" and"Tosca". The songs are accompanied by an orchestra.
The singing tenor trio, who won a Silver Vine Award in 2020, have performed in prestigious theatres in Italy, including the Teatro dell'Opera in Rome, La Fenice in Venice, and the Teatro Petruzzelli in Bari. They have also given concerts in Europe, Asia, and North America.
Tickets for this week's concerts in Tallinn on October 10 and Tartu on October 11 are available at Piletilevi.
October is a lively concert month in Tallinn. The Alexela Concert Hall in Tallinn will play host to the music of Ennio Morricone as well as world-renowned contemporary musician Nils Frahm.
To learn more about this and similar topicsAlexela Concert Hall Concert Fabio Andreotti Gianluca Paganelli Mauro de Santis Opera Tenors The Romantic Italian Tenors