The number of real estate transactions fell by a third in February
Text Mark Taylor
Photo Andrei Chertkov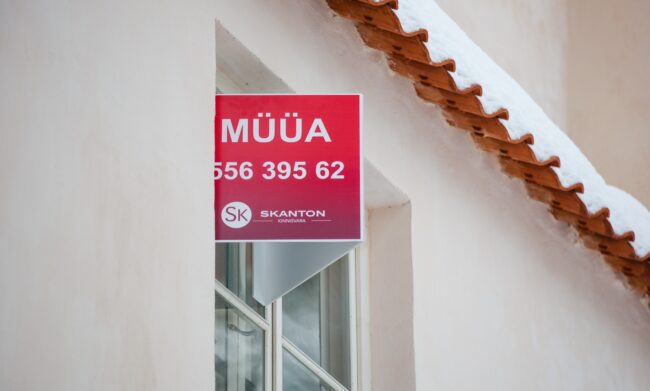 In February, the number of real estate transactions fell by around one-third compared to the same month one year ago. However, the number of transactions increased by 4 per cent compared to the first month of this year.
There were a total of 2,633 real estate transactions in Estonia in February. Compared to February 2022, there were 20 per cent fewer apartment sales. However, there was a big difference between the sales of new and older apartments. With new apartment sales growing by 29 per cent, and older apartments sales falling by 25 per cent. Transaction for land fell even more sharply, with sales for improved land down 32 per cent and unimproved land by 44 per cent.
However, when compared with the first month of this year, the number of transactions was up by 4 per cent. This included a 10 per cent rise in the number of apartment sales.
The average price per square metre has risen significantly in the past year, with the price rising by 9 per cent to 2,965 euros in Tallinn, by 22 per cent in Tartu to 2,458 euros, and by 20 per cent in Pärnu to 2,345 euros.
Source ERR
To learn more about this and similar topicsApartment Apartment Prices Estonia Land Price Estonia Real Estate Real Estate Estonia Square Metre Price Estonia Tallinn Tartu