The Estonian economy contracted by 1.3% last year
Text Mark Taylor
Photo Towfiqu barbhuiya/Unsplash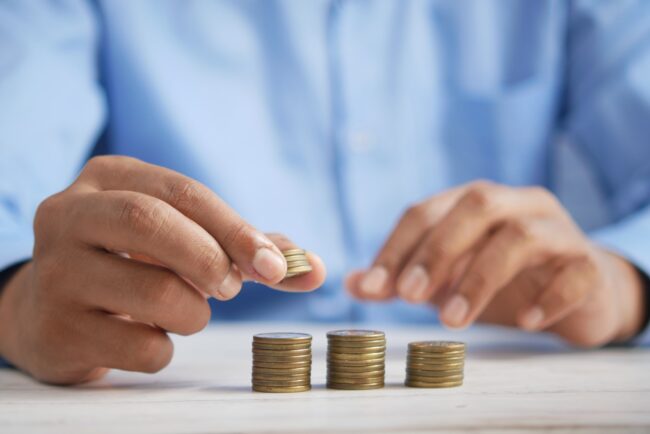 According to preliminary data published by Statistics Estonia, the Gross Domestic Product (GDP) of the country fell by 1.3 per cent in 2022. The biggest cause being the rapid inflation experienced during the year.
"At the end of the year, the rapid inflation showed some signs of slowing down, but the impact of inflation on economic growth was still similar to previous periods. After adjustment for inflation, there was a significant decrease in tax revenue as well as value-added," explained Robert Müürsepp, a leading analyst at Statistics Estonia.
In the fourth quarter, the recession was broad, with only a few economic activities experiencing growth. The biggest positive contributor was agriculture. The economy was also boosted a little by a few other sectors including the arts, accommodation and food services, and defence. The main negative contributor was information and communications, but economic growth was also hampered by all of the other major sectors – real estate activities, construction, manufacturing, and trade – which all contributed negatively.
Professional, scientific and technical activities are usually one of the drivers of the economy, but were among the negative contributors in the fourth quarter. "On paper, enterprises reported strong growth, but this is the result of rapidly rising prices. If we remove the effect of inflation, there has been a decrease in economic output," noted Müürsepp.
Private consumption continued the downtrend (−1.9 per cent). Its value was the lowest since the first quarter of 2021. The biggest decrease occurred in households' expenditures on education, other goods and services, and furnishings. A considerable fall was also registered in expenditures on food and health. However, in some expenditure groups, there was growth despite the soaring inflation. The most significant rise occurred in expenditures on restaurants and hotels, and on recreation and culture. "In general, it seems that households spent less on goods, while the main increase occurred in their spending on leisure and related services," said Müürsepp.
Müürsepp said that foreign trade was similarly affected by the prevailing downward trends, with exports falling by 6.5 per cent. Trade in both exports and imports decreased.
According to seasonally adjusted data, the GDP decreased by 1.6 per cent compared with the third quarter of 2022 and by 4.4 per cent compared with the fourth quarter of 2021.
In 2022 as a whole, the GDP decreased by 1.3 per cent. The biggest positive contributor was accommodation and food service activities, which has recovered from the coronavirus crisis. Some other activities also contributed positively to the GDP to a lesser degree. Major negative contributions to the GDP in 2022 came from real estate activities, the energy sector, trade, agriculture, and financial activities.
To learn more about this and similar topics2022 Economy Estonia GDP Estonian Economy Exports GDP Imports Statistics Estonia