The Consumer Price Index rose by 19.4% in 2022
Text Mark Taylor
Photo Andrei Chertkov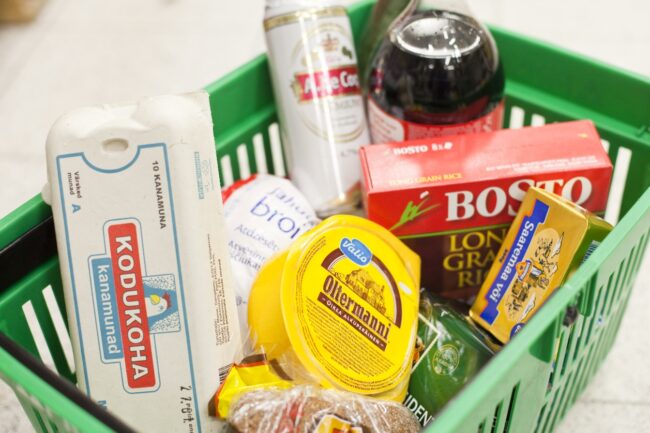 According to data released by Statistics Estonia, in 2022, the Consumer Price Index (which expresses the change in the prices of consumer goods and services) increased by 19.4 per cent compared with the average of 2021. The soaring cost of housing had the biggest impact on the index in 2022.
"The biggest impact on the Consumer Price Index in 2022 came from housing-related price increases, which accounted for two-fifths of the total rise. Compared with 2021, electricity that reached homes was 94.4 per cent, gas 123.8 per cent, solid fuels 73.5 per cent and heat energy 49.1 per cent more expensive. Food and non-alcoholic beverages contributed nearly a fourth of the total increase. Among food products, the biggest increase was recorded in the prices of flour and cereals (53.6 per cent), sugar (50.9 per cent), other oils (49.5 per cent) and eggs (45 per cent). Petrol was 30 per cent and diesel fuel 45.9 per cent more expensive," said Viktoria Trasanov, a leading analyst at Statistics Estonia.
In December 2022, the Consumer Price Index decreased by 0.1 per cent compared with November 2022, affected the most by 8.1 per cent cheaper motor fuel prices and by the rising prices of food and non-alcoholic beverages.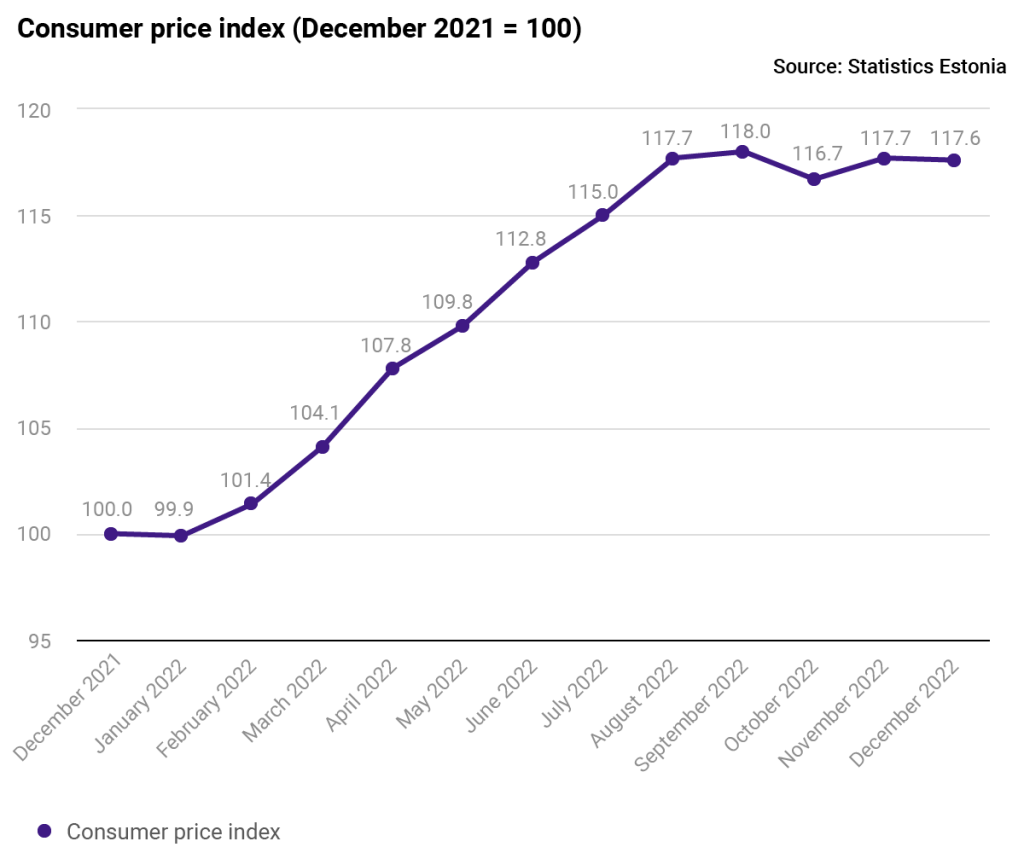 Although prices have risen sharply in the past year, the graph above indicates that the Consumer Price Index has remained stable since August. Potentially indicating an end to the dramatic price rises we saw in the first half of 2022 and providing a slight relief to consumers.
To learn more about this and similar topicsConsumer Price Index Expensive Food Fuel Housing Price Rises Price Rises 2022 Statistics Estonia