THE BEST RESTAURANTS OUTSIDE OF THE CITY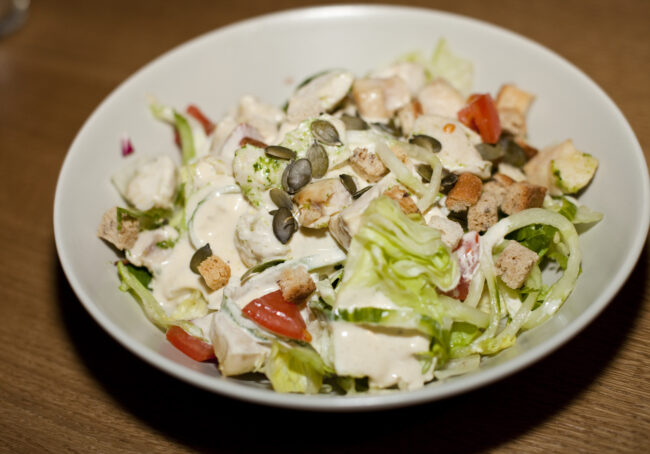 – as chosen by Estonia's 50 Best Restaurants rankings.
1. Aleksander, Pädaste Manor, Muhu Island Aleksander was the best restaurant in Estonia last year and continues to fight for the title this year. The menu is packed full of local ingredients that can be found growing on the island.
2. Wicca, Puhkekodu tee 4, Laulasmaa The influence of this spa restaurant chef can be seen. Angelica Udeküll garnishes her salads with flowers picked from the yard.
3. OKO, Puase laterna 1, Kaberneeme Port This seaside restaurant, located not too far from Tallinn has made it onto the list every year since opening two years ago. Now they also offer overnight accommoda- tions for visitors.
4. MerMer, Jaaniranna, Juminda Cape, Kolga- Aabla This is a true home restaurant that offers a different menu each night, catering to a set number of people, so reservations are a must. Boo- kings: +372 5134 590.
5. Vihula, Vihula Manor Hotel, Lahemaa This beautifully renovated manor hotel is a wonderful destination for the whole family. You can even enjoy a full breakfast in the restau- rant located in the main house.
6. Kaheksa Jalga, Kõue- Triigi Manor, Kõue County Enjoy local foods and great wines from the cellar in the manor house main dining hall or on the summer terrace.
7. Põhjaka, Mäeküla, Paide County Three chefs moved to the country and fixed up an abandoned manor house. It doesn't get more local 7 1 than this; ingredients are sourced from their very own garden.
8. GMP Clubhotel Pühajärve Restaurant, Tennisevälja 1, Otepää This long-running fine dining establishment is considered one of southern Estonia's best restaurants.
9. Not yet on the list! Roheline Ait, Tallinna mnt 15a, Rapla.
The town of Rapla, located south of Tallinn, has just received a new restaurant this spring. Reasonably priced, great quality, and a good menu – what are you waiting for, go try it for yourself!
To learn more about this and similar topics