The 700-year-old Tallinn Town Hall is open to the public all summer
Text Timo Huttunen
Photo Andrei Chertkov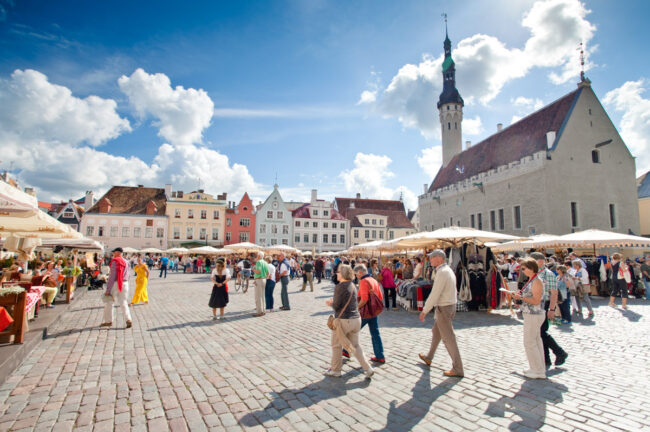 Tallinn's town hall turns 700 this year. The building is unique. It is the best-preserved town hall in all of Northern Europe.
The building is often closed for administrative reasons as it is still used by the city government. However, this summer, in honour of the building's 700th anniversary, it will also be open to the general public until the end of August.
Visitors can explore the building from the basement to the attic. The town hall tower is also open. An incredible view of the entire Old Town area and the rest of the city centre opens up from the top of the tower.
Visitors can visit and learn all about the town hall, and its history from Monday to Saturday from 11 am to 4 pm. The town hall tower is open every day from 11 am to 6 pm.
To learn more about this and similar topicsHistory Northern Europe Old town Tallinn Tallinn City Government Tallinn Town Hall Town Hall Town Hall Tower