Tallinna Vesi has opened more than 30 public water taps in Tallinn
Text Mark Taylor
Photo Tallinna Vesi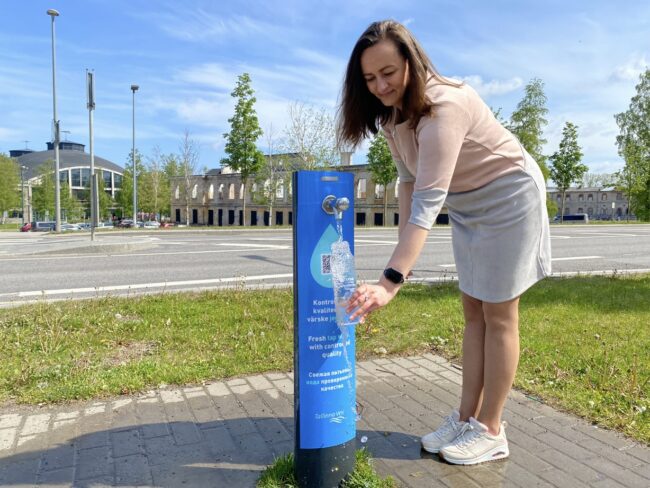 Tallinna Vesi has opened a total of 32 public water taps across Tallinn for the summer season, where it will be possible to get clean fresh drinking water for free until the end of September.
"If we prefer clean tap water instead of bottled water as our daily drinking water, we, together with consumers, are doing a big favor to the environment. It takes nearly 2,000 plastic bottles to package one cubic meter of water, plus the cost of resources related to water production, transportation and handling. The more people carry their drinking bottle with them and get used to using public drinking water taps, the less we strain the environment," said Priit Kappaku, the head of environment and sustainability at Tallinna Vesi.
This year, Tallinna Vesi will build additional public water taps at the Pirita Velodrome, Külmallika tanav in Nõmme and on Paldiski mnt. In addition to public water taps, water tanks with free fresh drinking water will be found at many public events in Estonia this summer.
The public water taps can be used throughout the summer season when there is no risk of water the taps freezing. The need for clean drinking water also increases in the summer, especially during periods of hot weather. Kappak added that some water taps also have separate drinking water bowls for pets.
You can find the locations of all of the public water taps here.
To learn more about this and similar topicsClean Drinking Water Drinking Water for Pets Drinking Water Tallinn Free Drinking Water Hot Weather Public Water Taps Tallinn Tallinna Vesi