Tallinn tram lines return to normal
Text Mark Taylor
Photo Andrei Chertkov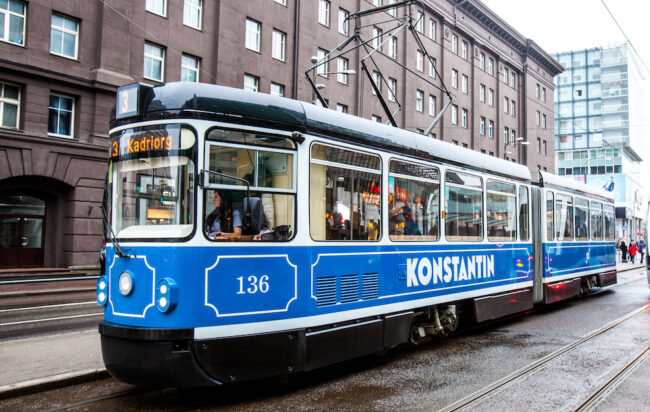 On Sunday, October 1, Tallinn tram lines 1 and 3 became operational again. This comes in addition to routes 2 and 4 which reopened a couple of weeks ago. Although all of the city's tram routes are now working again, other public transport services are not back to normal yet as a result of the extensive roadworks in the city centre.
In August, Tallinn Deputy Mayor Vladimir Svet announced that tram lines 2 (Kopli-Peterburi tee) and 4 (Tondi-Ülemiste) would return to service in early September, and lines 1 (Kopli-Kadriorg) and 3 (Tondi-Kadriorg) will start again in early October. This promise was completed on Sunday, October 1, with the reopening of Tallinn tram lines 1 and 3.
This means that all of the city's four main tram routes, which have been out of operation since March, are now working once again. In addition, the temporary tram line number 6, which was due to close this month, may become permanent according to city officials.
Although the city's trams are now once again operational. "The extensive roadworks which have been ongoing in central Tallinn over the past year, reaching a peak in spring and summer, are not yet complete. Many other public transport routes will continue to be subject to detours for at least a month-and-a-half," said Svet.
To travel effectively around the city using public transport, it is recommended to use Transport Tallinn's Sõiduplaan (Timetables) website, which contains all tram, bus and trolleybus schedules, news, and live information.
To learn more about this and similar topicsBus Tallinn Harbour Sõiduplaan Tallinn Tram Tram Tallinn Transport Tallinn Trolleybus Tallinn