Tallinn Botanical Garden calls for a change in attitudes towards waste
Text Mark Taylor
Photo Burkhard Kaufhold / Unsplash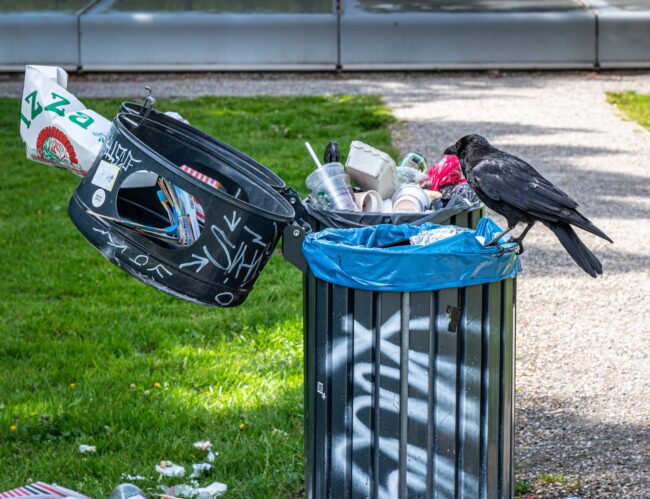 On March 26, the Tallinn Botanical Gardens will host a theme day entitled "Trash – Change Attitudes, Trash versus Raw Materials", which will introduce possibilities to reduce waste and extend the life of items. Throughout the special day, which will run from 11 am to 5 pm, there will be presentations from experts, a documentary film screening, a special children's programme, as well as the chance to get free biodegradable waste containers.
"Trash should be dealt with conscientiously and responsibly," said Eliko Petser, curator of the theme day at Tallinn Botanical Garden. "In order to streamline the waste management system and reduce the generation of so-called garbage, it is important to see "garbage" as a resource and raw material. We need to change our attitude and start thinking differently as there have been big changes at the global level. Everything on our planet is interconnected, and it is important to comprehend these connections for ourselves," she added.
Thematic day program:
11:10–11:40 Waste sorting by type – whose responsibility is it? Gaili Eding, Head of Marketing and Communication at Tootjavastustusorganisatsioon OÜ
VIDEO "Hiiumaa Circular Economy Zone". Estonian Association of Circular Economy Enterprises (ERMEL)
11:40–12:00 What is done with waste collected by type. Alder Harkmann, Board Member of Eesti Pakendiringlus OÜ
12:00–12:50 What is done with the packaging delivered to the collection point? Susanne Meliste, Head of Packaging Services at Eesti Pandipakend OÜ
How to avoid garbage at public events? Kertu Tutk, project manager at Panditops OÜ
LUNCH 13:00–13:45 Cafe open
13:45–14:10 What can I do to reduce waste – about the culture of repair and the possibilities of extending the life of items. Kristiina Kerge, Project Manager of Kuhuviia.ee, and Tatjana Lavrova, Head of Russian Language Communication at Kuhuviia.ee
14:10–15:10 Transformation of Tallinn municipal waste stations into circular economy centers. Rein Kalle, Head of the Tallinn Waste Centre
15:10–15:30 Composting for small gardens. Various methods and possibilities of composting in the cultivation of agricultural products. Teele Sikka, project manager at NutriLoop OÜ.
15:30–16:20 Closed loop design as a solution. Reet Aus Ph.D., Senior Research Fellow at the Sustainable Design and Materials Laboratory of the Estonian Academy of Arts (DiMa).
16:20–17:00 Documentary "Paradise Comes Tomorrow". Anna Hints, director and food saver.
The Tallinn Waste Centre will also distribute 80 and 140-litre biodegradable waste containers at the event.
You can register for the theme day here. However, it is worth noting that you will also need to buy a regular ticket to the Tallinn Botanical Garden to participate in the event.
The theme day is part of a special programme of events to mark Tallinn's year as the European Green Capital.
To learn more about this and similar topicsBiodegradable Waste Compost European Green Capital Tallinn Tallinn Botanic Garden Tallinn Waste Centre Trash Circular Economy Waste Collection