Tallink's Megastar took to the seas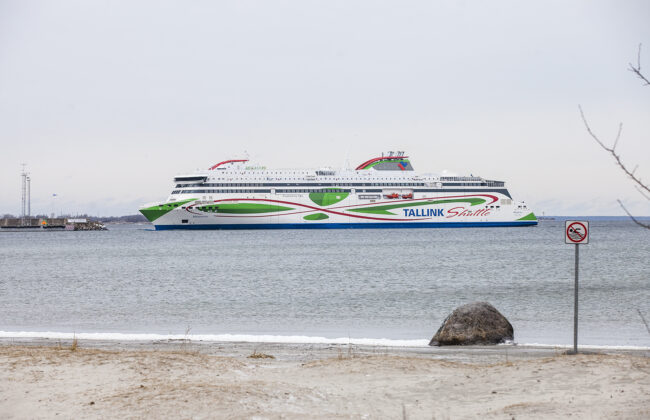 The new and modern Finnish Strait shuttle ferry is suited to all kinds of clients. The interior, designed by dSign Vertti Kivi & Co is made to offer more efficient service.
There are over 300 seats in the Sitting Lounge. Each place has its own charging station. Business passengers can enjoy food and drink in the Business Lounge. The cheaper Comfort Lounge offers quieter travel with coffee and small snacks.
There is a large selection of beer in the Sea Pub. The pub has an enclosed terrace that can be enjoyed in the winter too. The restaurant selection offers everything from a modern buffet to Burger King. A children's play area can be found beside the restaurant area.
There are only 47 cabins on the Megastar. You can pass the time in the two-level shop, where you can quickly get your shopping done through their self-serve Quick Shopping. There is a huge selection in the Traveller Superstore and you can bring your purchases directly to your car. The ship has 100 parking spots.
Megastar can transport 2800 passengers. It is environmentally friendly and specially designed for travel between Tallinn and Helsinki. 
TEXT MIKKO SAVIKKO, KUVAT ANDREI CHERTKOV, AS TALLINK GRUPP
To learn more about this and similar topics