Tallink to reduce the number of Tallinn-Helsinki ferry departures from 16 to 12 per day from May
Text Mark Taylor
Photo Tallink Silja Oy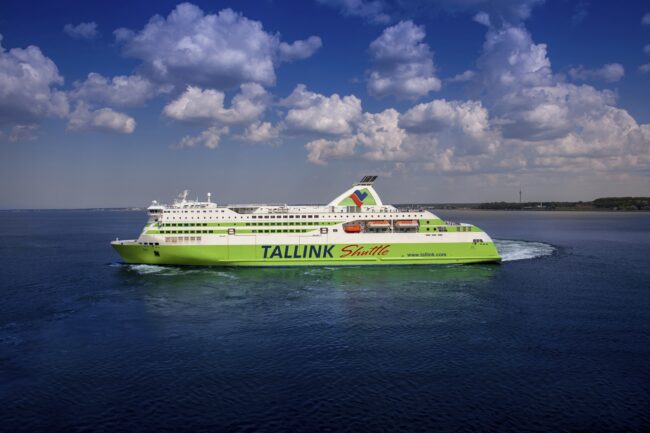 Tallink has today signed an agreement for the long-term lease of its Star ferry to Irish Continental Group plc. The contract which will start on May 5 and last for 20 months, will see the vessel leave the Tallinn-Helsinki route, reducing the number of departures per day from 16 to 12.
Star, which has operated on the Tallinn-Helsinki route since 2007, was a pioneer in its shipping class in the Baltic Sea when it launched. Over the years, other Tallink Shuttle ships have operated alongside Star on the Tallinn-Helsinki route including Superstar, Megastar, and the newest ferry MyStar.
After the launch of MyStar on the Helsinki-Tallinn route in December 2022, a new Shuttle Light concept was launched for Star, which has offered trips on the Helsinki-Tallinn route at a lower price with reduced services.
Star will be chartered to Irish Continental Group plc from May 5 and is due to commence services between Ireland and the UK.
"We have been mapping alternatives for Star for some time, and with the arrival of MyStar, the alternatives have been mapped even more closely. Many different parties have been interested in renting Star and it is great that we have now been able to conclude an agreement with Irish Continental Group plc. Ship leasing has been and will continue to be an important part of our business model, as it strengthens our company after a long period of crisis," commented Tallink Group CEO Paavo Nõgene.
Star's last departure from Helsinki to Tallinn is on the evening of May 1, 2023. Tallink Silja's customer service is in contact with passengers who have trips booked from May 2 on Star offering them alternative trips on the company's other ships. From May 2, Tallink will operate 12 departures per day on the Tallinn-Helsinki route with its Megastar and MyStar ferries, four fewer than the 16 per day currently operated by the company.
To learn more about this and similar topicsFerry Helsinki MyStar Paavo Nõgene Tallink Tallink Star Ferry Tallinn Tallinn Helsinki Ferry