Söökla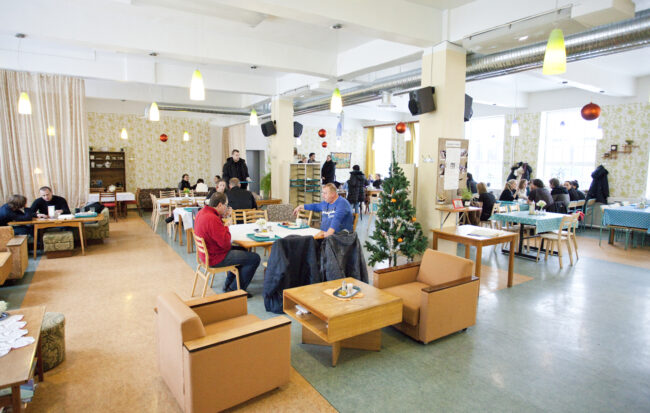 söökla, retro, soviet, lunch, diner, estonian cuisine
Go back in time at this Soviet era inspired diner, but with much better food! Daily specials are posted on their Facebook page everyday, and include favourite comfort foods like pea soup, dumplings (pelmeenid), and macaroni with mincemeat.
This diner/cafeteria is selfserve. Line up with your tray for warm foods and cold salads. Bread, juices and other drinks, as well as dessert are portioned. And after you've eaten, don't forget to bus your plates. A complete lunch, drink, main and dessert should cost you no more than 5€!
Take the Tondi trams 3 or 4 to the end of the line, and walk around the building from the left hand side to the Söökla entrance.
Location
Söökla
Pärnu mnt 142, Tallinn www.söökla.ee
To learn more about this and similar topics