Shopping Spotlight: Stockmann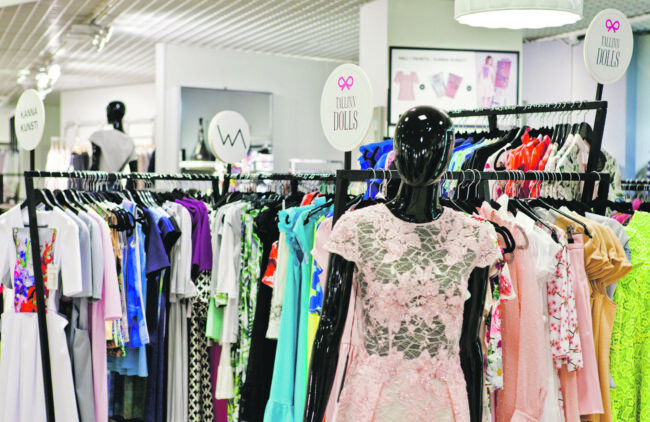 For anyone that has visited Stockmann department store in Tallinn lately, some changes have been noticeable. The Baltic Guide met with Mari Villem, Marketing Manager at Stockmann, to find out just what we can look forward to in the upcoming months.
"Probably the biggest change will be to the fifth floor, which is closed for renovation at the moment. Here, visitors can look forward to more restaurants and cafés, as well as beauty salons". Stockmann has already renovated part of the main floor to bring in Katharinenthal Café, as well as Rikets florists. "We are renovating to expand and to be able to offer more to the client", explains Mari.
Stockmann's strategy is not only to offer better customer service, but to inspire. "We want clients to visit different departments and to be inspired to try things in their home". The houseware department is a good example of this, where different table settings, colour combinations and fabrics invite you to do a little redecorating.
Stockmann offers top quality products and brands, which can be seen throughout the store, including their wine shop and grocery store. It is the place to go for hard-to-find ingredients. The food department is impressive, with an excellent prepared foods counter, fresh meat and fish, and much more.
"While we can't be experts at everything, we can certainly find those who are. That's why we have teamed up with Euronics to offer you an excellent selection of electronics and appliances". Mari also told us that the children's department will move to the fourth floor and have a fantastic toy section from XS Toys. And from time to time, local designer brands will open pop-ups.
Global Blue Tax-free shopping is available for tourists. Tourists are also eligible for a temporary loyalty card, which is valid for three days and gives 10% off all purchases in Stockmann. A permanent loyalty card cost €3 and can be used in Stockmann stores in Helsinki and Riga. Parking is available in the multi-storey car park located next to the main building. The entrance is off of Liivalaia. Stockmann loyalty customers receive 2 hours of free parking, for other customers it costs €1/30 minutes. 
Location
Stockmann
Liivalaia 53, Tallinn
www.stockmann.ee/portal/

Click on the address to see the location.
TEXT KRISTINA LUPP, PHOTOS ANDREI CHERTKOV
To learn more about this and similar topics