Settle in Estonia: To live a full and active life in Estonia foreigners need to learn Estonian
Text Mark Taylor
Photo Settle in Estonia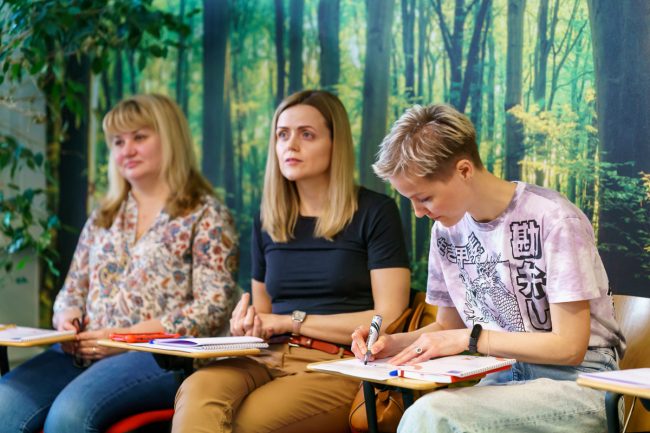 In 2022, thousands of foreigners took part in free language courses and settling programmes offered by the Estonian state. Settle in Estonia, whose courses support integration into local life have been organised for 8 years already, with over 2000 people participating in their courses this year alone. The organisation states that to live a full and active life in Estonia and to benefit from all the opportunities on offer in the country, foreigners need to learn Estonian.
"Language lessons make up a third of all courses, and this is completely logical. For a foreigner who wants to live an active life in Estonia, learning Estonian is absolutely inevitable. Otherwise, they may not be able to take part in many opportunities, be it job opportunities or other activities that require communication. Estonians also know other languages, and of course, you can go about your business in other ways, but then the foreigner will forever be a tourist in Estonia," says Martin Lääne course organiser at Settle in Estonia.
According to Kerli Zirk, an advisor of the Department of Cultural Diversity of the Ministry of Culture, the country has tried to find as many ways as possible to help foreigners settle in Estonia better and to convey information about the programmes on offer to foreigners and new arrivals.
"In our digital society, information transmission takes place automatically in many cases, i.e. as soon as the foreigner has received a residence permit. At the same time, we also have to consider that all foreigners who have arrived in Estonia are not necessarily as tech-savvy as we are used to here. Therefore, adaptation courses continue to take place both online and as physical courses," explains Zirk.
Estonia's adaptation programme differs from many neighbouring where similar programmes have also been created. "For example, this year we created a separate training module for war refugees who arrived from Ukraine, the like of which is not offered even by many countries that are significantly closer to Ukraine," describes Zirk.
According to her, it is also special that the country offers an adaptation programme not only for those coming from third countries but also for those arriving from the European Union. This is quite unusual compared to other countries.
Although the adaptation programme for foreigners also includes a general cultural overview of our country, customs and manners, according to Lääne, who coordinates the courses, the most important topics for foreigners are practical everyday issues.
"Healthcare, the local real estate market, looking for and applying for a job, and schools and kindergartens, these are TOP topics driven by practical needs," he describes, adding that many questions also arise on the topic of migration and visas.
"Over the last 8 years, the programme has clearly found its place in Estonia and is well-known among foreigners and also among those who are planning to come to Estonia. It is known that this is a place where you can get high-quality free language learning and information about life in Estonia," Lääne adds.
He also shares some advice for newcomers, who wish to blend into the local community. "It definitely pays to be precise, especially with any kind of documentation. In Estonia, everything is based on what is written down, whether it is a law or an employment contract, ignorance is not an excuse here. This is often a surprise to those who arrive here."
It is also worth knowing that the Police and Border Guard Board is not to be feared, but is rather a place where you can ask for advice.
To learn more about this and similar topicsApplying for a Job in Estonia Estonian Language Estonia Residence Permit Learning Estonia Moving to Estonia Setting in Estonia Settle in Estonia