September Highlights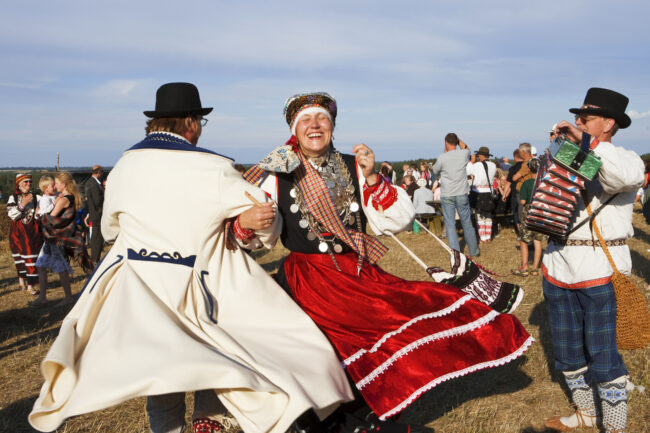 01 LONG NECKS AND PRETTY FEATHERS
The Matsalu Nature Film Festival will transform the small town of Lihula to western Estonia's cultural capital from the 18-22 September. Top documentary films from the around the world will be screened, and the films' directors will also be in attendance. Visit the nearby Matsalu National Park and see the cranes and geese meet at the end of September.
02 TARTU BICYCLE MARATHON
Mark your calendars for the 15th of September and the Tartu Bicycle Marathon. The 89km trail from Otepää to Elva will take riders over hilly gravel trails. Not feeling so brave? There is also a shorter distance of 40km. Register for the marathon online until 13 September.
03 THE NIGHT BELONGS TO DESIGN
The Design Night Festival in Tallinn takes place on Septembers' darkest nights. From 26-29 September design enthusiasts will fill various locations over the city to parktake in seminars, workshops, fashion shows, and exhibits. For more information see page 6 in this month's guide.
04 BRAVE HORSES, AND THEIR RIDERS
The Tallinn International Horse Show will take place 4-6 October. Europe's best riders will be competing for three days at the Saku Suurhall. Every day of the event has something for every horse fan.
05 THE SOUND OF VIOLINS
The Kihnu Violin Festival brings music fans to this tiny island from 5-6 October. Visitors will also get a chance to try the violin under the instruction of professionals. Locals and visitors will be dancing on the last night at the closing party.
To learn more about this and similar topics