September Highlights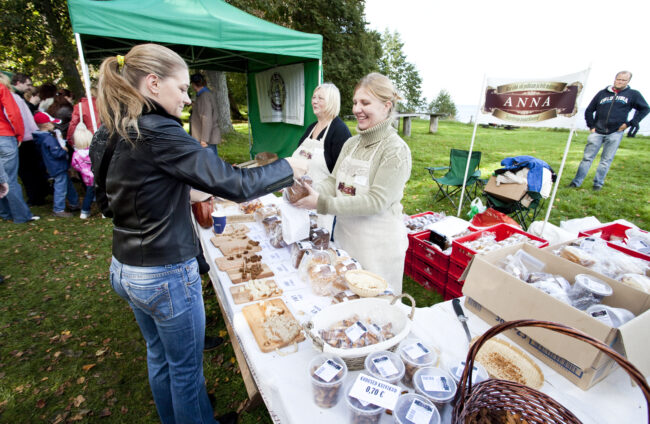 01 SEPTEMBER EVENTS AT THE OPEN AIR MUSEUM
Autumn at the Estonian Open Air Museum (Vabaõhumuuseumi tee 12) is full of different activities. The Autumn Fair takes place 6 September and on the 17th you can follow the autumn activities of the Pulga family farm. St Michael's Day (Mihklipäev) will be celebrated on the 29th and on October 4th take part in the Peipsi onion and fish day when traditional onion pies will be prepared and you can learn how to weave onions together.
02 DESIGN NIGHT
Estonian design's most important event will take place from 17-20 September in Tallinn. Already in its tenth year, the festival offers exhibits, workgroups, seminars, and fashion shows. The best are presented with awards at the awards gala. Events will take place mainly at the Tallinn Creative Hub (Kultuurikatel, Põhja pst. 27a).
03 MATSALU NATURE FILM FESTIVAL
The town of Lihula will be filled with nature film producers and friends from 16-20 September. Top documentary films from around the world will be shown. The Matsalu National Park is located nearby where you can admire the flocks of cranes and geese.
04 FAMILY MARATHON
Take part in the Tallinn Marathon from 12-13 September. The children's race starts at Freedom Square (Vabaduse väljak) at 12:00 on the 12th. The main marathon starts on the 13th at 9:00 and the half marathon start is at 12:00. The Nordic walkers race starts at 14:00.
05 SIBELIUS 150
Jean Sibelius's 150th anniversary will be celebrated in Tallinn this autumn with a series of concerts. The first will take place on 29 September at the Estonia Concert Hall. Besides Sibelius, the programme will feature Wagner and Merikanto. Mezzosoprano Monika-Evelin Liivi will be accompanied by Marje Loharu on piano.
To learn more about this and similar topics