Saaremaa Street Festival this weekend
Text Mark Taylor
Photo Kuressaare Tänavafestival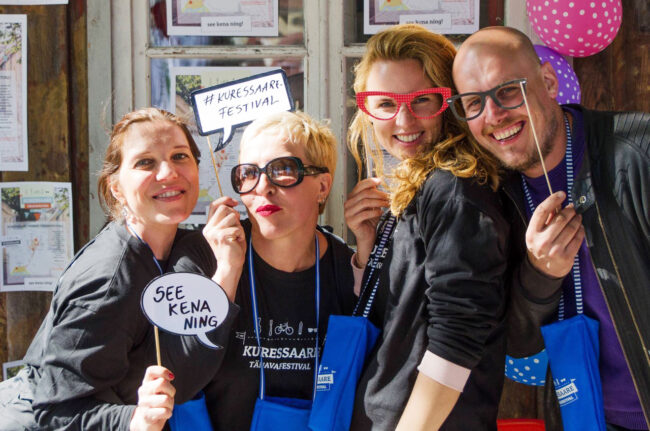 This weekend, May 27-28, the city centre of Kuressaare in Saaremaa will be closed to cars to make way for pedestrians, cyclists, traders, artists, poets, and soup-makers. All of this in preparation for this year's annual Street Festival.
The city centre will be transformed into an urban paradise, with activities for all ages and tastes. Visitors will even find a street dedicated to Estonian design and another just for children. There will also be pop-up restaurants and kiosks selling food and drinks not typically found on the island.
In addition, there will be a full program of events taking place throughout Saturday including live music, workshops, workouts and more. To see the full schedule (in Estonian), click here.
The festivities don't stop there. The last day of the festival will be dedicated to open-air garage sales. Private gardens, sheds and garages will be opened to the public, creating a unique atmosphere to browse, shop and find bargains.
To learn more about this and similar topicsEstonian Design Garage Sale Kuressaare Live Music Pop-up Restaurants Saaremaa Saaremaa Street Festival Workshop