Proper food at the lion's pub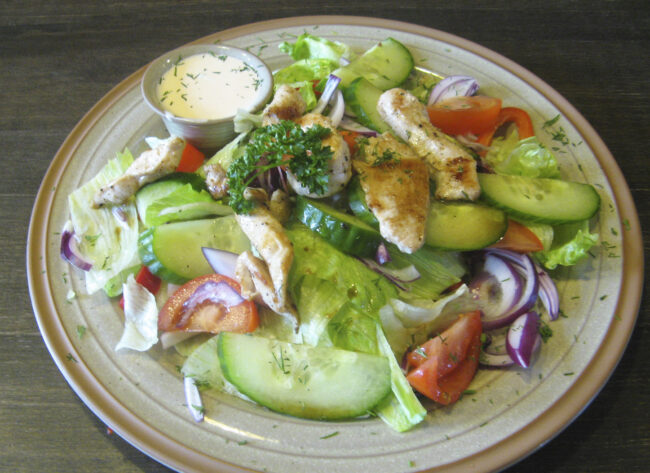 Proper food at the lion's pub
The place is wonderfully refurbished and carefully furnished. Fancy leather sofas let you rest your feet and enjoy the atmosphere. The courtyard is the city's largest and innermost patio, where events are organised during the summer. A varied menu offers salads, soups, burgers, fish, and meat. Prices vary from 5 to 10€.
The Baltic Guide test group tried chicken salad, Kentuki hamburgers, and the fried salmon in white wine sauce.
The salmon was accompanied with potatoes, sautéed tiger shrimp, and spring vegetables. The salmon was well cooked yet moist. There could have been a bit more of the delicious white wine sauce. This time the winners were the chicken salad and the burger;they were both delicious and better than the usual pub food. All three portions cost a total of 16€, w h i c h shows you just how reasonable it was.
On the weekends, the pub is mostly filled with locals who enjoy the music. There is no lack of good cheer and good company!
Location
Kentuki Lõvi Pubi, Tallinna mnt. 12, Pärnu.
TEXT AND PHOTOS MIKKO VIRTA
To learn more about this and similar topics