Paldiksi-Kapellskär ferry to be replaced temporarily with Tallink's Regal Star vessel
Text Mark Taylor
Photos AS Tallink Grupp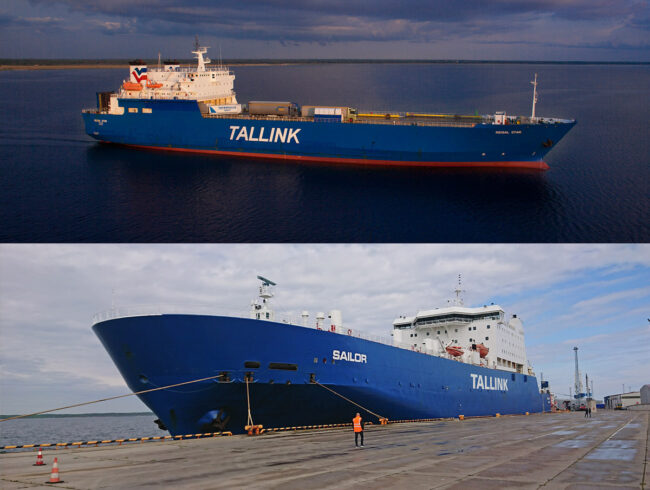 From July 2 to July 11, Tallink's vessel Sailor, which operates on its Paldiksi-Kapellskär route, will be replaced by the company's Regal Star ferry. This is to enable the Sailor to receive necessary repairs and upgrades.
"This is Sailor's first planned dry docking of the cargo ship after its acquisition in 2020. We have planned Sailor's dry dock maintenance during the summer season, when cargo volumes are traditionally lower," says Tarvi-Carlos Tuulik, Head of Ship Management at Tallink Group.
The replacement of Sailor with the Regal Star will have no effect on bookings or timetables. All scheduled trips will continue as normal. The vessels are also very similar in size and amenities.
Although the Paldiksi-Kapellskär route between Estonia and Sweden is primarily for lorries, it is also open to car and passenger traffic.
To learn more about this and similar topicsCargo Ferry Ferry Paldiksi Paldiksi-Kapellskär Paldiksi-Kapellskär Ferry Regal Star Tallink Tarvi-Carlos Tuulik