Olde Hansa: The medieval origins behind Valentine's Day
Text Mark Taylor
Photo PRISMA ARCHIVO / Alamy Stock Photo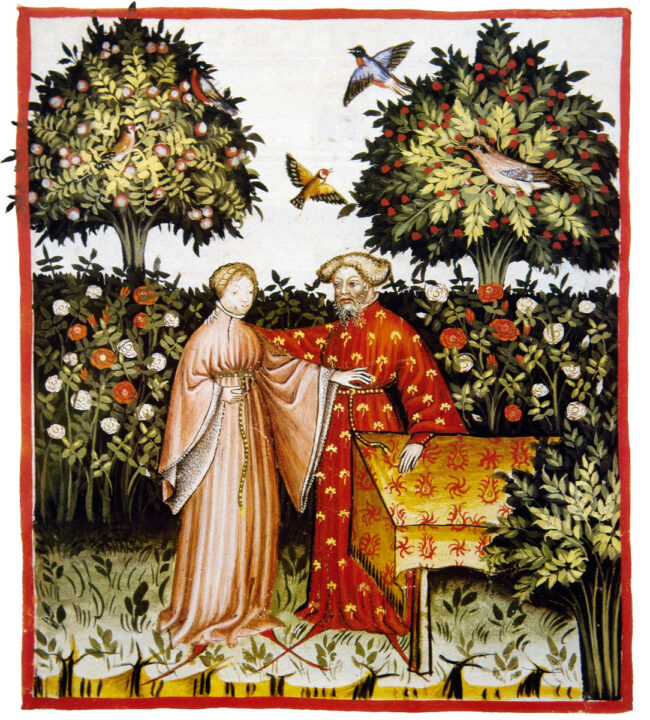 The celebration of Valentine's day began in the Middle Ages, to mark the time in mid-February when birds begin to nest. Today, on February 14th, lovers exchange chocolates, flowers and other gifts in the name of the mysterious Saint Valentine.
St. Valentine is the patron saint of lovers, travellers, young people, and several other groups. In line with the day's medieval roots, St. Valentine is often depicted in pictures with birds and roses, the latter of which we more associate with the day today.
Although it is not known for certain who the true patron saint was, as the Catholic Church recognises at least three different martyred saints named Valentinus. According to the most popular legend, Valentinus was a priest living in Rome in the 3rd century who continued to perform marriages in secret, even though Emperor Claudius II forbade them for young soldiers because he believed that single men were better soldiers than those who were married with wives and children.
At Olde Hansa medieval restaurant in Tallinn, Valentine's Day will be celebrated according to the traditions of the time. On February 14, visitors will enjoy feast dishes and Egon Schönherz will tell love stories and legends of the medieval Hanseatic cities, and musicians will play beautiful tunes about love and friendship. Diners can also expect several surprises too.
To learn more about this and similar topicsHanseatic Medieval Middle Ages Olde Hansa St Valentine Tallinn Valentines History Valentine's Day