Next year you will no longer need to take electronics and liquids out of your bag at Tallinn Airport
Text Mark Taylor
Photo Andrei Chertkov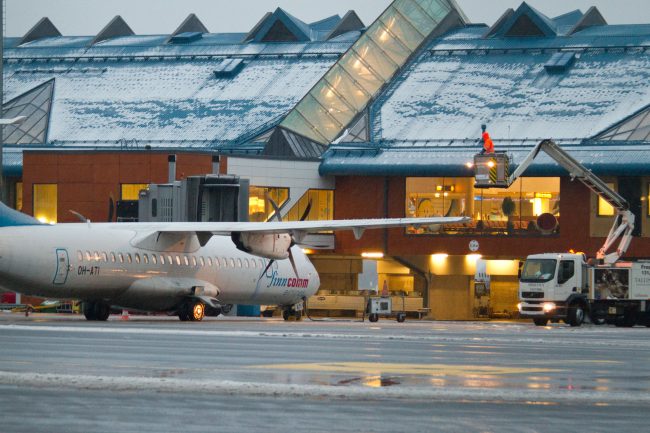 Tallinn Airport has announced plans to replace its X-ray bag-checking machines with next-generation advanced security control technology. These new devices, which are already in use at some airports around the world, mean that it is no longer needed to take liquids and electronics such as laptops out of your bag during security checks. It is expected they will be in operation at Tallinn airport before the end of 2023.
"Passengers who come to the checkpoint today must remove all large electronic devices and liquids from their hand luggage," said Tarvi Pihlakas, head of flight security at Tallinn Airport to ERR.
However, this is set to change before the end of 2023. This is because Tallinn Airport has announced plans to buy new advanced security control technology.
These devices, which work in a similar way to computer tomography (CT) machines in hospitals, create 3D rotatable images that can be used to examine a bag from any angle. The biggest effect of this being the removal of the need to take large electronics (such as laptops and tablets) and liquids out of your bag.
The new technology, which is already in use at Helsinki Airport, may also make it possible to remove the longstanding 100ml restriction on liquids.
"I think that after one more year, the technology will definitely have improved, and the fluid volume restrictions can slowly begin to be waived across Europe," added Pihlakas.
Another benefit is that instead of having to place your bag and other items into 2 or 3 different trays, it will be possible to place all your items into just one. Speeding up the security check process for travellers.
"In the first quarter of next year, it isplanned to announce a tender for the purchase of these devices. Since we want to avoid exchanging technology during the peak season, we rather foresee that the first exchange period could start somewhere at the end of the third quarter or the beginning of the fourth quarter next year," concluded Pihlakas.
Source ERR
To learn more about this and similar topicsAirport Airport Security Airport Security Check Baggage Checks Tallinn Airport