Navy Day today at the Seaplane Harbour in Tallinn
Text Mark Taylor
Photo Andrei Chertkov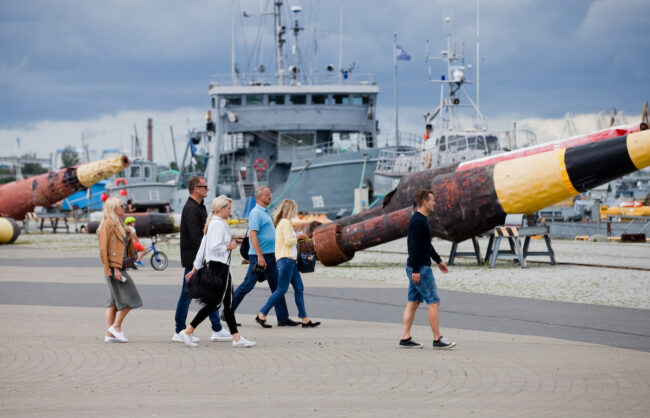 Today, July 1, the navy, in cooperation with the Estonian Maritime Museum, will organise a Navy Day in the outdoor area of the Seaplane Harbour (​​Lennusadam) from 10 am to 6 pm to celebrate the 30th anniversary of the re-establishment of the Estonian Navy.
"The purpose of Navy Day is to bring the navy closer to the people of Estonia and to show who protects Estonian seas and coasts on a daily basis," said Commodore Jüri Saska, commander of the navy. "At the same time, this year's Navy Day is not just special for the celebration of the jubilee year of re-establishment, but also because you can see our newest units and ships," he added.
The new ships include the navy minesweeper EML Ugandi, patrol ship EML Raju, which joined the navy this year, and the military defense boat EML Risto. All ships except the military defense boat will also be open for visitors to board and explore.
Navy minesweepers, coastguards and the naval school will also be at the event to show various pieces of equipment and talk to visitors. A mobile maritime surveillance radar and equipment from the Navy's Combat Service Division will be on display as well.
In addition to the Estonian Navy, the event will also be attended by the United States Marines who are on operation in Estonia.
Visitors to the free event can also take part in a throwing line competition, a knot tying exercise, a crafting workshop and, for a separate fee, take a trip on a sea taxi.
More information about Navy Day can be found on the event's official Facebook page here.
To learn more about this and similar topicsEstonian Maritime Museum Estonian Navy Lennusadam Navy Day Seaplane Harbour Tallinn United States Marines