Main exhibition of the year opens at Tallinn Photography Museum
Text Timo Huttunen
Photos Carl Sarap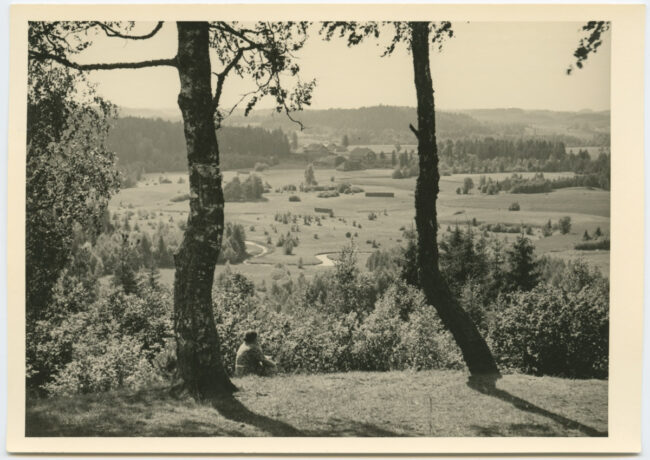 The main exhibition of the year has opened at the Tallinn Photography Museum. The exhibition, "Eesti pildis", which translates to "Pictures in Estonia" in English, showcases photos from the 1930s by Estonian photographer Carl Sarap (1893–1942).
The exhibition features the best and rarest original photographs, photo postcards, photo enlargements and prints by Carl Sarap.
Carl Sarap was a publisher who, in the 1930s, was one of the most famous photographers in Estonia. After the bankruptcy of his publishing house, he worked for a short time as a self-taught photographer in Rakvere.
Sarap's photos would spread all over Estonia, for example, on postcards. Carl Sarap stood out from other photographers with a clear effort to create a collection of photographs that showcased the riches of Estonian nature, habitats and cultural history, as well as the beautiful places and attractions in the country.
Carl Sarap's work was of exceptional quality at the time and depicted the spirit of the 1930s in Estonia. During the summer, Sarap and his wife Johanna Triefeldt made photographic trips around the country. These ended in 1940, however, when the Soviet Union occupied Estonia.
Sarap's photographs make up one of the largest surviving collections of photographs covering the whole of Estonia. When he died, he left about 12,000 photo negatives. In addition, Sarap's photo postcards can be found in abundance in almost all photo collections of Estonian museums, as well as in many private collections.
The rarest are the surviving exhibition works and original photographic enlargements of Carl Sarap, some of which are on display in the exhibition of the Museum of Photography with other gems of Sarap's photographic work.
The works on display come from the collections of the Tallinn City Museum and the Virumaa Museums, as well as from private collections.
The exhibition is open until January 23, 2023.


To learn more about this and similar topicsCarl Sarap Estonian Photography Photo Exhibition Photography Tallinn Tallinn City Museum Tallinn Photography Museum Virumaa Museum