Live Music in Tallinn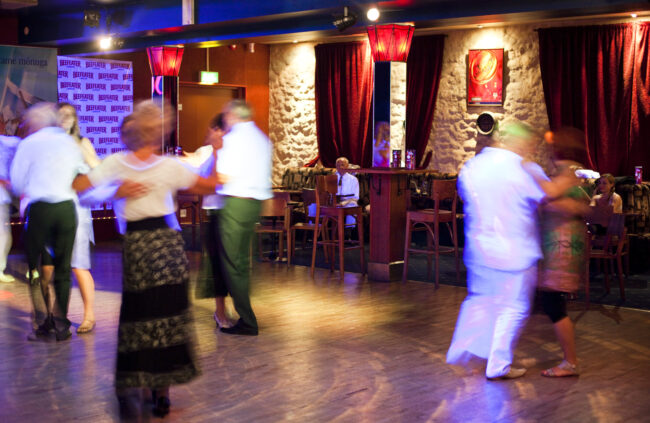 Want to hear music? There's no shortage of places to go at the weekends.
Amigo nightclub at the Sokos Viru Hotell brings some of the best bands to Tallinn. In September hear the sounds of Eurovision star Tanja or the Estonian rock band Smilers.
Clazz jazz club has live music every night of the week and a great menu. Tables can be booked until 22.00 and performers take to the stage around the same time. Music is not only limited to jazz.
The summer garden at Al Bastione will remain open in September. Doors open at 19.00 and most concerts are free.
Estonia's best jazz pianists, like Tõnu Naisso, perform at Chicago 1933. There is live music every night.
Sossi has a big dance floor awaiting dancers on Friday and Saturday nights. Be sure to get there before 22.00 as women get in free and drinks are half price.You can even get in a dance or two at one of Tallinn's brew pubs.
Enjoy live music at the Beer House from Thursday to Saturday in the Old Town and music at the weekends at Kochi Aidad in the port district.
Listen to country, rock, and blues at the Scotland Yard pub at weekends.
Where to dance in Tallinn:
Café Amigo, Viru väljak 4      http://amigo.ee
Clazz, Vana turg 2, Tallinn Old Town    http://www.clazz.ee
Al Bastion Summer Garden, Viru 23, Tallinn Old Town   http://www.albastione.ee/en/
Chicago 1933, Aia 3, Tallinn Old Town   http://www.chicago.ee
Sossi Klubi, Tartu mnt 82 Tallinn   http://www.sossi.ee
Beer House, Dunkri 5, Tallinn Old Town  http://www.beerhouse.ee
Kochi Ait, Lootsi 10, Tallinn   http://www.kochiaidad.ee
Scotland Yard, Mere pst 6e, Tallinn
Click on the link to see the location
TEXT MIKKO SAVIKKO,PHOTOS ANDREI CHERTKOV
To learn more about this and similar topics