Lidl supermarkets in Estonia to open on March 3
Text Mark Taylor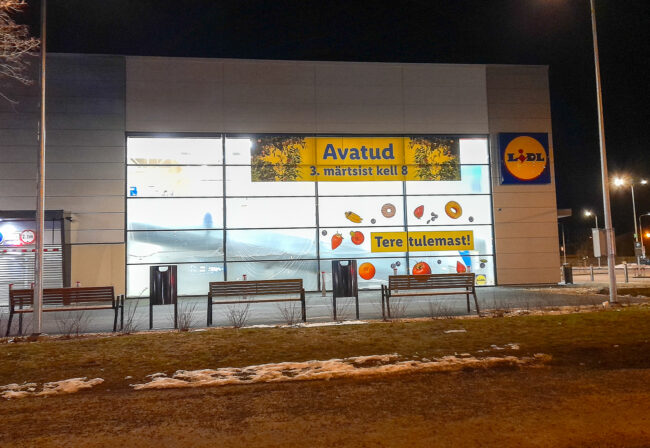 Lidl has announced that their first 8 stores in Estonia will open on Thursday (March 3) at 8 am.
5 of the 8 supermarkets will be in Tallinn, with two in Lasnamäe on Raadiku tn and Tähesaju tee, one in Kristiine on Sõpruse pst, one in Haabersti on Rannamõisa tee, and one in Mustamäe on Karjavälja tn. The other 3 stores that will be in Tartu on Kalda tee, Narva on Tallinna mnt, and Pärnu on Riia mnt.
The opening of these stores has created more than 800 jobs in Estonia, with salary levels publicised to be 25 per cent above the market average in the sector.
The opening of the first 8 supermarkets comes almost 5 years after discussions of Lidl entering the Estonian market began. To date, Lidl has invested more than 80 million euros into its operations in Estonia.
Source: ERR
To learn more about this and similar topicsLidl Lidl Estonia Lidl Narva Lidl Pärnu Lidl Store Estonia Lidl Supermarket Estonia Lidl Tallinn Lidl Tartu