Launch of Tallink's newest ship MyStar delayed
Text Mark Taylor
Photo AS Tallink Grupp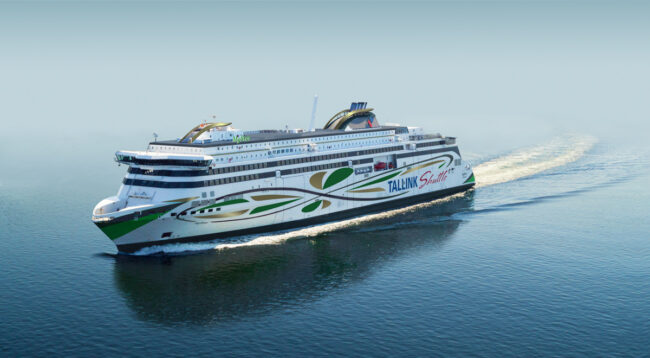 Tallink's newest ship, MyStar, was supposed to start operating on the Tallinn-Helsinki route on December 1. However, this will be delayed because of issues with the ship's propulsion system discovered during sea trials last weekend. The new start date of the ship is not yet clear.
"Unfortunately, the results of the latest sea trials were not satisfactory, so the ship returned to the Rauma shipyard yesterday morning for additional work. We continue to work closely with the shipyard. Technical work will continue as long as necessary to ensure that the best possible ship is delivered to the route. We are currently waiting for new information from the Rauma shipyard about when all the necessary work will be completed, when the ship will be ready to go for the last sea trials and when we can expect the ship's delivery and start of operations," said Tarvi-Carlos Tuulik, Head of Ship Management and Chief Captain at Tallink.
Tallink apologises for the inconvenience caused by the delay, especially for those passengers who have bought a ticket specifically for MyStar departures in the coming weeks. The new start time of MyStar will be announced as soon as this information is available.
Tallink's ferries Megastar and Star will continue to operate on the Tallinn-Helsinki route according to the normal schedule until MyStar starts on the route.
To learn more about this and similar topicsFerry Helsink Megastar MyStar Ship Tallink Tallinn Tallinn-Helsinki Route