Gladiatori: a delicious addition to Tallinn's restaurant scene.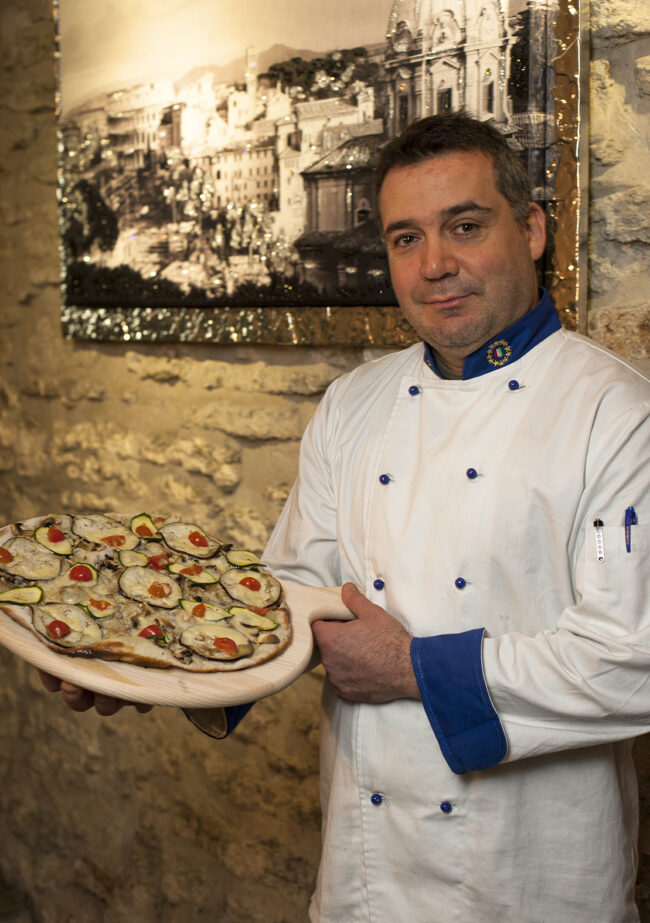 A good pizza can make or break a meal. My common complaints: too much dough, too little sauce, not enough cheese, and well you get the point. Gladiatori got everything right. A thin, Roman style crust, with just the right amount of sauce, just the right amount of cheese, and enough toppings to make sure there is a bit of everything in each bite. What is even better is that this Italian restaurant is located minutes away from the Town Hall Square, but does not charge Town Hall Square prices.
The owners of Gladiatori are Italian, and the chef is from Rome himself. When chatting to the chef he told me "I am trying to showcase the cuisine of my home." This is apparent in all of the dishes. Great care goes into making sure everything tastes just as it should.
Not everything follows traditional Roman cooking. The chef likes to be creative too. This can be seen in his take on the traditional pasta carbonara. At Gladiatori they serve pasta carbonara with lime. This spaghetti dish comes with plenty of creamy sauce, but it's not too heavy. The lime adds a hint of freshness to the dish.
You must also save room for dessert, because the molten chocolate cake is divine. It comes served with a little bit of crème Anglais, as well as berry coulis. Once you cut into the cake, the gooey chocolate centre comes pouring out.
Location
Gladiatori – Sapori di Roma
Rataskaevu 22, Tallinn Old Town H1
Gladiatori features live music at the weekends.
Text: Kristina Lupp, Photos: Andrei Chertkov
To learn more about this and similar topics