Food Film Festival kicks off in Tallinn
Text Mark Taylor
Photo Food Film Festival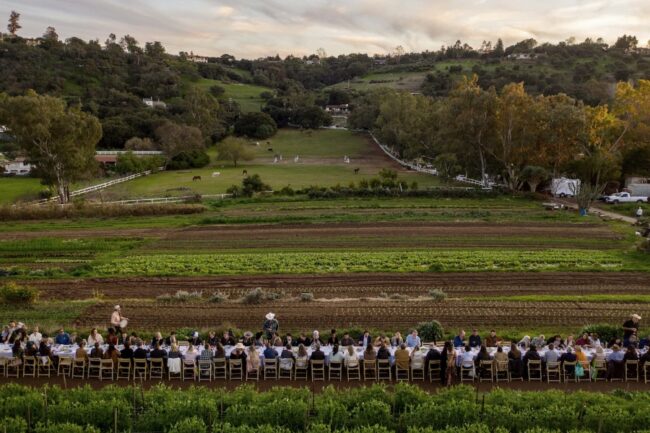 Man in the Field: The Life and Art of Jim Denevan
Today sees the opening of the Food Film Festival. During the four-day event which will run from September 15 -18, visitors to Kino Sõprus in Tallinn will be able to watch a carefully chosen selection of food-themed documentaries on the big screen.
"Our selection of films offers experiences for every taste – sagas of top Michelin-starred restaurants, trips to the world's most exciting places, chefs who have honed the art of food to perfection, chilli peppers that offer sharp taste sensations, as well as wine wisdom and enchanting landscape art," enthuses Taivi Koitla, one of the organisers of the festival.
Specifically, the program includes the documentary "Pepperheads" about the history of chilli-making and people's immeasurable love for chilli peppers, "Northern by nature – Michelin stars II" about KOKS, a two-Michelin-starred restaurant in the Faroe Islands, and "In pursuit of perfection" about four renowned Japanese chefs and Japan's unique and high-level food culture – to highlight just three of the documentaries to be shown.
In total, seven documentaries will be shown during ten film screenings.
Tickets can be purchased at the Sõprus cinema box office or via the website www.toidufilmidefestival.ee. The films will be screened either in English or with English subtitles.
To learn more about this and similar topicsCinema Documentary Festival Food Food Film Festival Kino Sõprus Michelin Tallinn