Flying over red roofs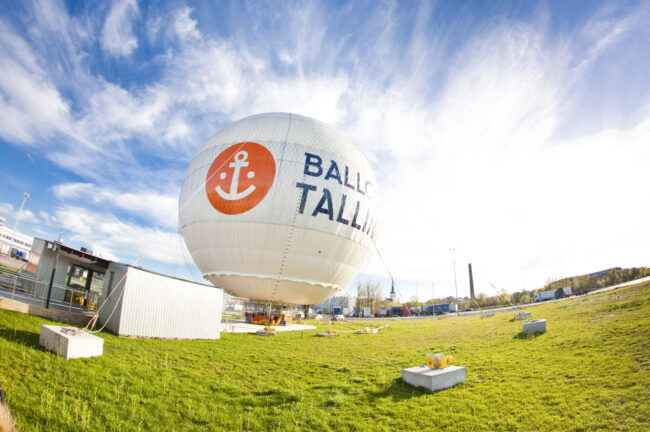 A helicopter ride over the fairytale city of Tallinn.
The helicopter rises slowly, like a butterfly. The rabbits in the grasslands flee as the helicopter flies over them. The yellow Robinson R44 helicopter is flown towards the Old Town. Tamur Bakhoff has three years of flying experience after finishing at the Estonian Aviation Academy.
The first helicopter flight is always an experience. Soon one can see below familiar buildings: Oleviste Church and the row of towers of the Old Town, Pikk Hermann on Toompea and the government buildings. The summer greenery and evening sun create a fairytale landscape, and the medieval city looks even more beautiful from above.
We turn towards Kadriorg. In the middle of the forest, the Song Festival Grounds appear and Kadriorg Palace on the other side. At the port the Eckerö Line ship the Finlandia heads off towards Helsinki. Turning back towards the centre of town, one can see thirsty people on a skyscraper rooftop terrace.
The helicopter lands gently next to Balloon Tallinn. A five minute flight will leave you with a very memorable image of the city.
Location
Balloon Tallinn is close to the A-terminal. It is open every day from 8-20.
Additional Information: www.balloontallinn.ee
TEXT MIKKO VIRTA, PHOTOS ANDREI CHERTKOV
To learn more about this and similar topics