Estonian Weather Service issues weather warning – Heatwave expected to last all week
Text Mark Taylor
Photo Andrei Chertkov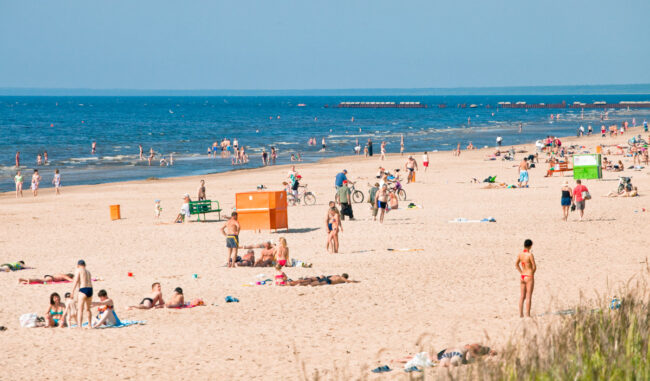 The Estonian Weather Service has issued a level 1 warning for potentially dangerous high temperatures on Monday. Temperatures are expected to be between 28-31C in Estonia on Monday, with similar temperatures expected all this week.
A level 1 warning from the Estonian Weather Service means potentially dangerous conditions. According to the weather service, this means to be attentive if you intend to take part in activities outdoors, such as drinking plenty of water, wearing sunscreen and a hat. The warning also suggests to keep a close eye on the forecast and conditions.
Today, temperatures in parts of Estonia could exceed 30C, with most places expected to see temperatures between 28C and 31C. The Estonian Weather Service expects the warm temperatures to continue all this week. However, some rain is forecast for tomorrow, and thunderstorms are expected on Wednesday.
To learn more about this and similar topicsEstonia Estonian Weather Service Heatwave High Temperatures Thunderstorm Weather Weather Warning