Estonian Weather Service issues warning for strong winds
Text Mark Taylor
Photo Andrei Chertkov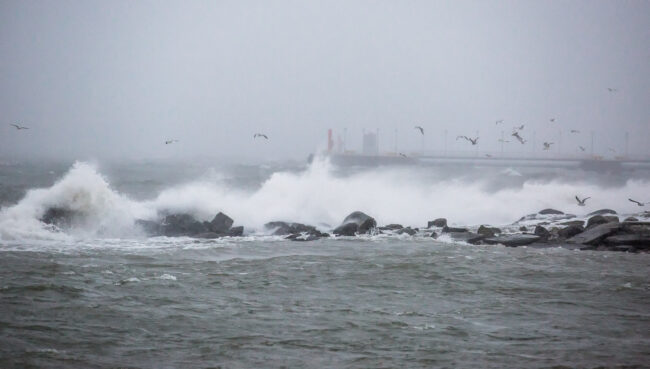 The Estonian Weather Service has issued a level two storm warning for strong winds across most of Estonia this afternoon.
The areas likely to experience the highest winds are the islands of Hiiumaa, Saaremaa, and Muhu, along with the western coasts of the mainland, which may see gusts as high as 31 m/s. For those unfamiliar with metres per second, 31 m/s is equivalent to 111 kph or 70 mph.
These strong winds have caused the Estonian Weather Service to issue a level two warning for much of Estonia. A level two warning indicates that the weather is dangerous, to follow any advice given by the authorities, and to regularly check the weather forecast.
The winds will be weaker in eastern and southern parts of Estonia, with level one warnings issued in Ida-Virumaa, Tartumaa, Valgamaa, Põlvamaa and Võrumaa. However, in these areas, winds are still expected to reach up to 22 m/s or 80 kph/50 mph, which may still lead to potentially dangerous conditions.
Source Estonian Weather Service
To learn more about this and similar topicsLevel 2 Warning Storm Strong Wind Strong Wind Estonia Weather Weather in Estonia Weather Warning Wind