Candlelight, clay bowls, and spiced meats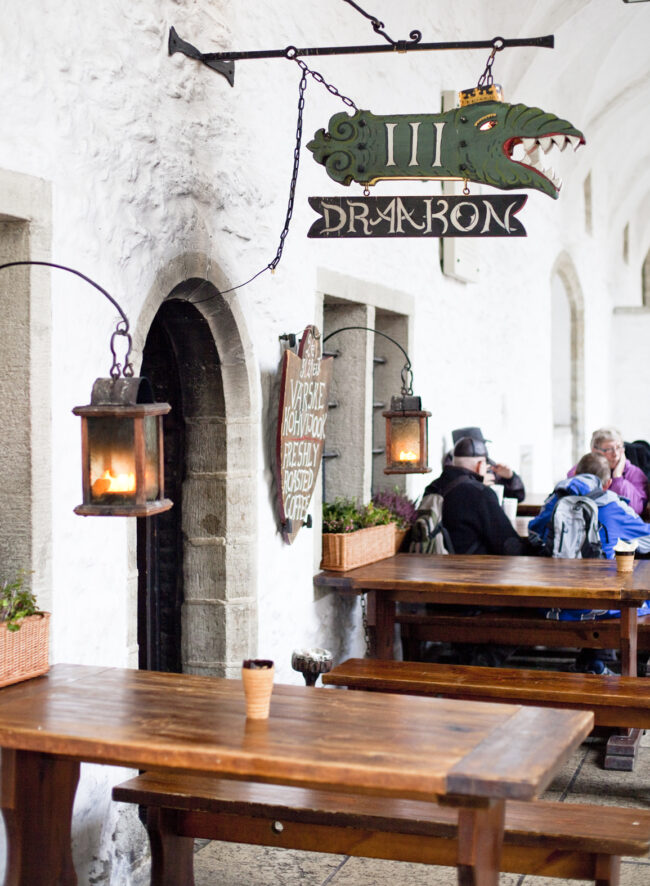 Are all characteristics of the medieval dining experience. Tallinn's Old Town is the place to come and eat like its 1450.
III Draakon
III Draakon, or The Third Dragon is a tiny medieval café/tavern in Tallinn's Town Hall. This is great place to grab a light and cheap lunch in a medieval atmosphere. The room is candlelit, making it quite dark inside, but with the weather warming up, you can sit at one of the tables outside and enjoy a great view over the Town Hall Square. The menu is small, offering a selection of sweet or savoury pasties, and elk soup. Drinks are served in clay cups, poured from casks in the wall. Staff is dressed in medieval costume, and play the part very well too!
Maikrahv
Directly opposite the Town Hall is Maikrahv, another Medievalthemed restaurant, but offering an international and more con- temporary menu. The restaurant is named after the "May Count" festivals that were held in medieval Tallinn to celebrate spring, youth, and happiness. The menu focuses on meat, with a few vegetarian dishes and pasta as well. Larger groups can book one of Maikrahv's feasts, which are a true spectacle. Enjoy large portions without spending a fortune.
Olde Hansa
Olde Hansa has been bringing the medieval experience to Tallinn since 1997. The restaurant is located on the site of the old central market. The menu is made up of dishes that have been carefully researched from historical recipes. The dining room is lit by candlelight and servers are dressed in medieval costume. Olde Hansa also has a gift shop Krambude, located on the street level of their building where you can buy anything from jewellery and clothing, to glassware, and Olde Hansa's famous sweet almonds that can always be smelled roasting outside.
Peppersack
Peppersack can be found just across the street from Olde Hansa, in a multi level medieval building. The menu at Peppersack is European influenced, but worded very playfully with dishes like Artisan's dream (beef tenderloin) or Matron Margareta`s weakness (chicken breast). And don't forget the nightly entertainment – sword fights. Peppersack also has an interesting variety of beers on tap, including their very own brews.
Location
III Draakon (The Third Dragon) Raekoja plats 1 (Town Hall), Tallinn Old Town
Maikrahv Raekoja plats 8, Tallinn Old Town
Olde Hansa Vana turg 1, Tallinn Old Town
Peppersack Viru 2, Tallinn Old Town
TEXT KRISTINA LUPP, PHOTOS ANDREI CHERTKOV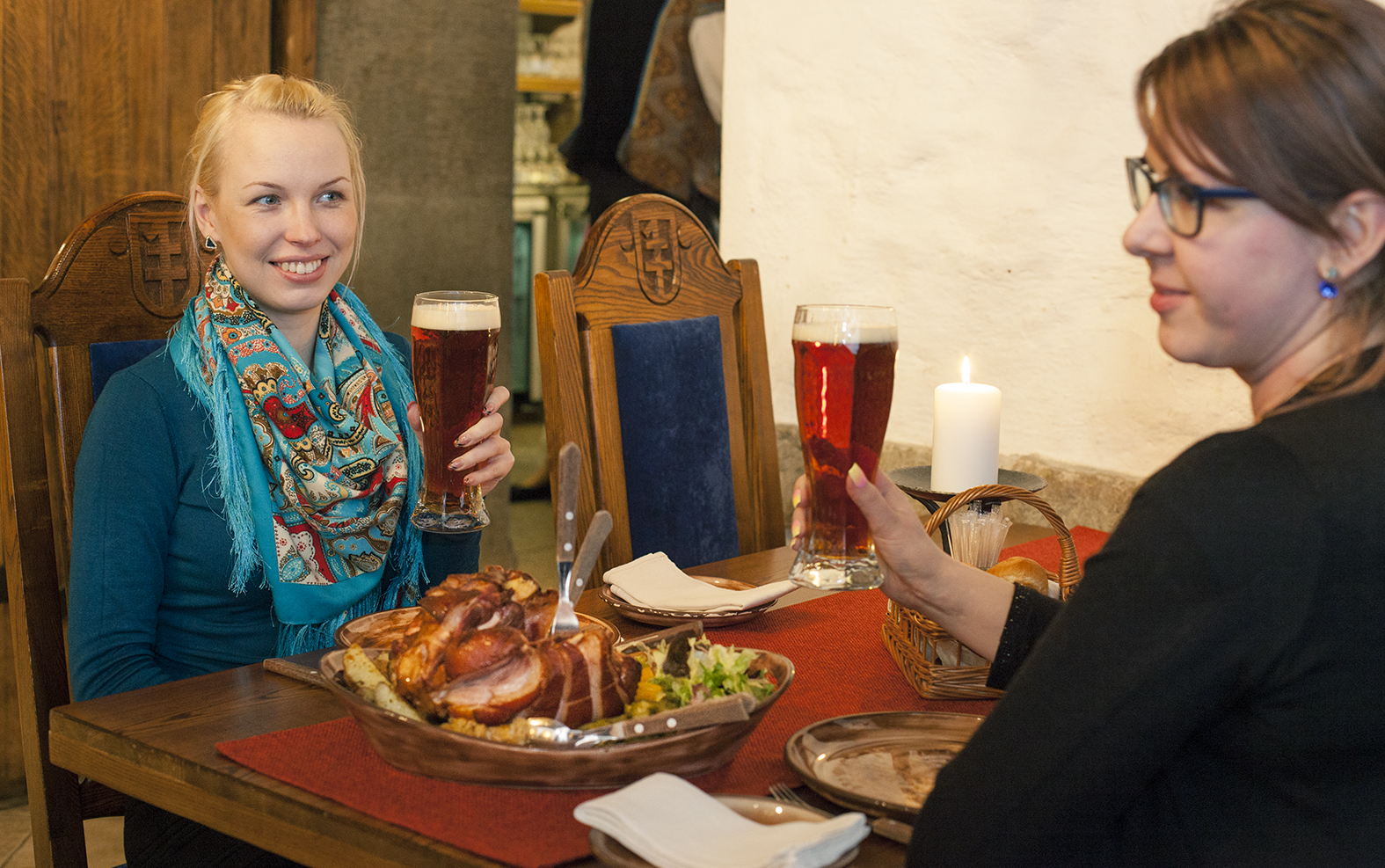 To learn more about this and similar topics