An exhibition of the legendary artist Andy Warhol opens at Fotografiska in Tallinn tomorrow
Text Timo Huttunen
Photo Pixabay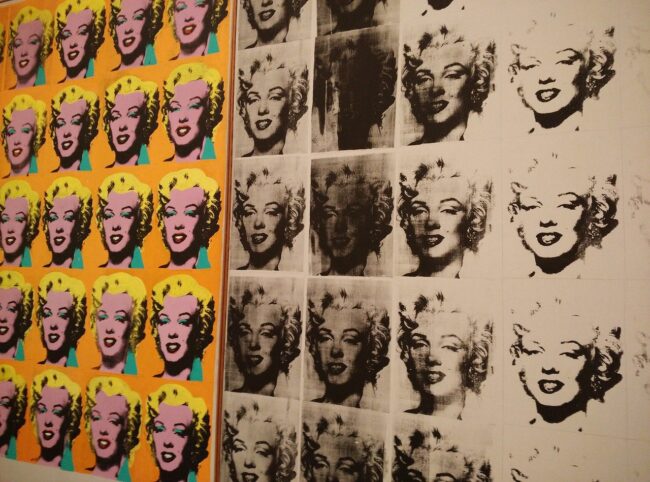 Tomorrow (September 23) will see the opening of an Andy Warhol exhibition at Fotografiska in Tallinn. The exhibition showcases rare Polaroid photos taken at The Factory studio.
The legendary pop artist Andy Warhol was an American visual artist and filmmaker. Warhol was a master whose influence on art is still felt today. Almost everyone has seen Andy's work on soup cans, Marilyn, Elvis and Mao.
From the beginning of the 1960s, he was one of the biggest names in art. Some of his works have become among the most famous of all art pieces. For example, Marilyn Monroe's portrait series is known all around the world. Andy Warhol's works sell for tens of millions of dollars when auctioned.
From 1963, Warhol also made underground films. In the 1970s, he painted portraits of celebrities using a Polaroid camera.
The Factory studio founded by Warhol in New York was a meeting and party place for artists, celebrities and special people. Among others, Bob Dylan, Keith Richards, Lou Reed, Mick Jagger and David Bowie spent time in the huge studio.
Warhol founded Interview magazine and in the late 1970s he even had his own television show. Warhol was known not only for his art but also for his unusual appearance that comprised of various glasses and wigs. Warhol died in 1987.
The new exhibition at Fotografiska in Tallinn shows a side of Warhol that hasn't been seen before. On display are his rare Polaroid photos taken at The Factory studio.
The "Andy Warhol Photo Factory" exhibition is open in Tallinn's Fotografiska from September 23, 2022 to 26. February 2023.
To learn more about this and similar topicsAndy Warhol Art Art Exhibition Fotografiska Fotografiska Tallinn Photography Tallinn Warhol Exhibition Warhol Tallinn