An exhibition of canoes carved from one tree has opened in Pärnu
Text Timo Huttunen
Photos Sandra Urvak, Marie Virta, Mark Soosaar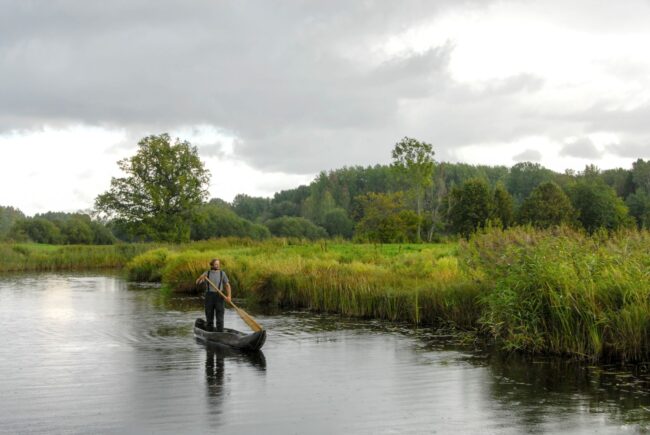 An exhibition entitled "With Dugout to UNESCO" has opened at the Pärnu Museum of New Art (Pärnu Uue Kunsti Muuseum), featuring canoes carved from a single tree.
There are still many nations in the world where people's only vehicle is a homemade canoe. In Europe, however, the skill of making such boats has almost disappeared.
This February, on the first floor of the Pärnu Museum of New Art, you can see examples of canoes sculpted in Estonia and across Western Siberia, as well as single-tree boats made in Soomaa, Siberia, Hungary, the west coast of the United States and the Amazon.
It is worth taking the time to visit the exhibition, as Maido Selgmäki's documentary "Building and Using a Single Tree Soot in Soomaa" and Mark Soosaar's films "The Dugout" about sculptor Jaan Rahumaa and "Grandma of Boats" can also be watched at the exhibition.
The exhibition is open until February 27.


To learn more about this and similar topicsCanoes Canoes Carved From One Tree Handmade Canoes Handmade Canoes Estonia Mark Soosaar Pärnu Pärnu Museum of New Art Pärnu Uue Kunsti Muuseum