airBaltic passenger numbers return to pre-pandemic levels in 2022
Text Mark Taylor
Photo airBaltic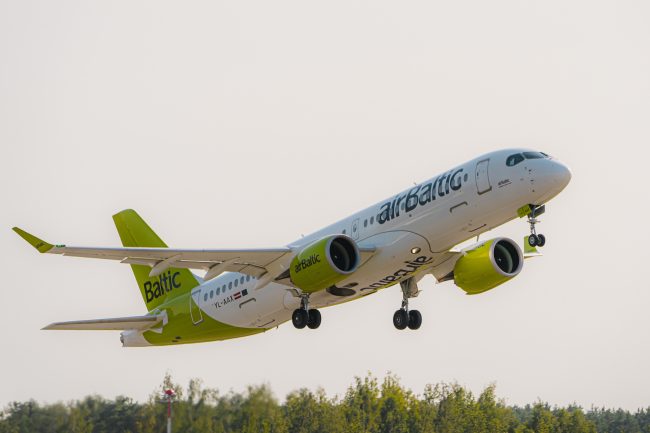 airBaltic, the largest airline in the Baltics, achieved its targeted growth in 2022, not just returning to its pre-pandemic number of passengers and flights, but surpassing them.
"Despite the fact that 2022 required rapid adaptation to the changing situation, it was a challenging but kind year. The past 12 months were full of positive achievements such as increased passenger numbers, operated flights, the opening of our new base in Tampere and the launch of new flights to Marrakesh, Gran Canaria and Batumi. What is certain is that new destinations could not be reached without new aircraft. Last year we took delivery of the 39th Airbus A220-300 and we welcomed our 50 millionth passenger," explained Martin Gauss, chairman of the board of airBaltic.
In 2022, airBaltic flew 283,090 Estonian passengers, which was 152 per cent more than last year. The number of flights also increased by 105 per cent, to 3,540. In total, in 2022, airBaltic has flown 3,342,200 passengers, or 105 per cent more than a year ago, and performed 37,300 flights, which is 59 per cent more compared to the previous year. The most popular destinations were Amsterdam, Barcelona, Dubai, Lisbon, London, Paris, Rome, Tallinn, Tenerife, and Vilnius.
"This year we are expanding even more, launching 18 new destinations from Riga, Tallinn and Vilnius and offering a selection of more than 70 different destinations in total," Gauss concluded.
To learn more about this and similar topicsairBaltic airBaltic Flights Tallinn AirBaltic Statistics 2022 Martin Gauss Riga Tallinn Tampere Vilnius