A shopping centre with a view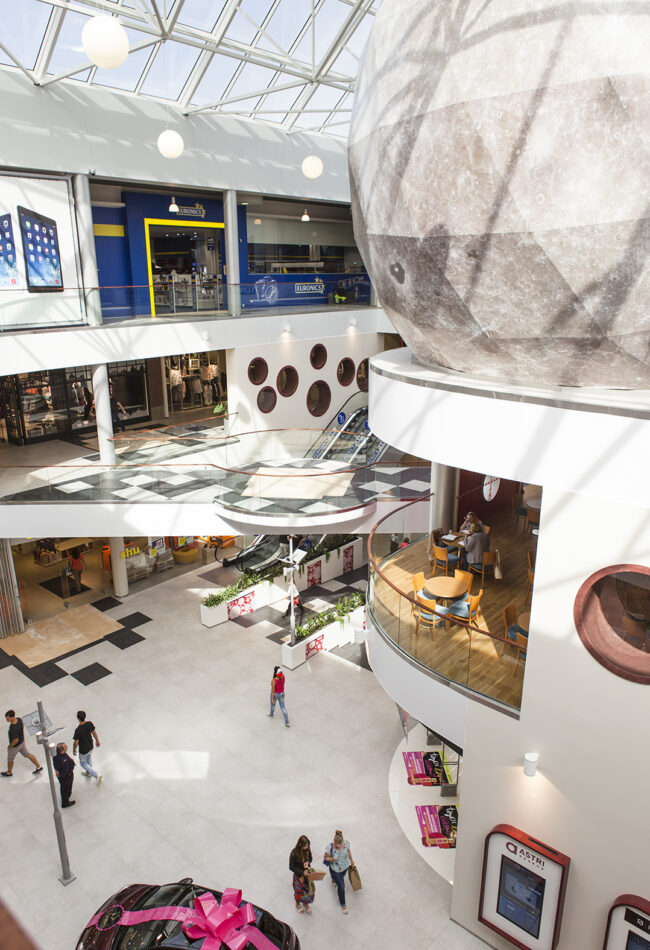 The Astri Centre has now expanded and changed into a multifaceted entertainment centre. The original centre was demolished and in its place, a three-storey, 19,000 m2 shopping centre was built. There are over 50 stores in the new Astri Centre, including Lindex, Seppälä, New Yorker, Monton, and Rahva Raamat. H&M will open its first location in eastern Estonia in the fall.
Astri is also Estonia's only shopping centre with a lookout tower. Located at the eastern end of the mall, the tower stands 30 m tall and overlooks Narva.
Location
Astri Keskus, Tallinna mnt. 41, Narva.
TEXT MIKKO VIRTA
To learn more about this and similar topics