A happy and peaceful Vegan café in the heart of the old town
Text Mark Taylor
Photo Andrei Chertkov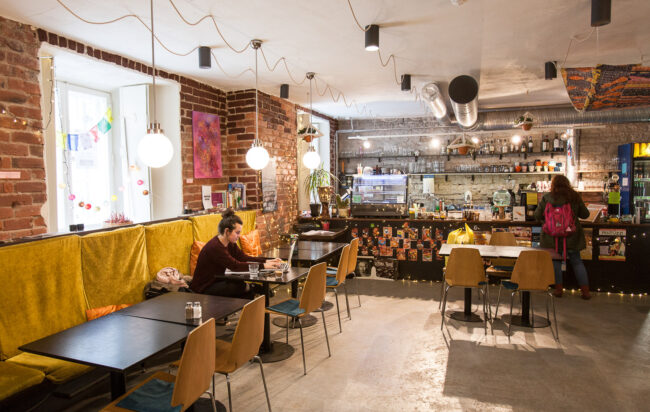 Vegan Inspiratsioon was one of the first Vegan restaurants in Tallinn and remains one of the most popular despite a number of new vegan cafes and restaurants opening in recent years. There are a few reasons for this. The first is probably the friendly service and calm feeling you get in the café. It is almost as if you leave the cares and worries of the world outside when you enter.
The location in the heart of the old town next to Olaf's church and a number of popular museums on Lai street is also a big advantage when it comes to tourists (although they have been a bit scarce in the last year or so because of the pandemic).
Vegan Inspiratsioon is open from 9 am until 10 pm every day. This means they have a varied menu that contains a wide range of options. Making the café a great place to grab breakfast, lunch, dinner, or a quick coffee and cake before you climb the 200 or so steps to the top of Olaf's church. With many power sockets and free WiFi, the café is also a good choice if you are looking for somewhere to get some work done.
The only real downside of the café is for those in wheelchairs or with reduced mobility. This is because there are a few steps down at the entrance.
To learn more about this and similar topicsCafé Vegan Vegan Café Vegan Café Inspiratsioon Vegan Café Tallinn Vegan Inspiratsioon Vegan Restaurant Vegan Tallinn