A glimpse at Tallinn's alternative scene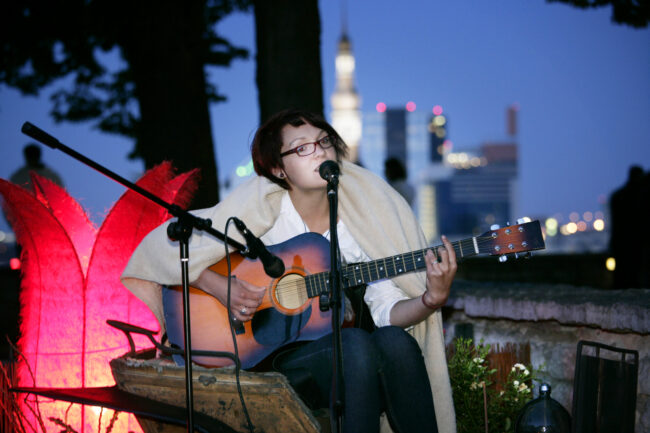 If you like kooky décor, creative menus, and reasonably priced fare, these places are a must-visit while in Tallinn.
Boheem
Boheem is a café and restaurant, with a true local neighbourhood vibe. It's located directly behind the Baltijaam train station in the colourful suburb of Kalamaja. The menu offers soups, wraps, crêpes and salads. Portions aren't massive, but will satisfy your hunger wit- hout emptying your wallet. Their Caesar salad is one of the best in the city. And there were certainly no complaints about the crepes and soups either. In summer, tables are set up outside on the sidewalk. A lovely place to spend the after- noon among locals.
Kopli 18, Tallinn
Check on the map
Kohvik Sessoon
We just can't stop hearing enough great things about this recent addi- tion to the Kalamaja neighbour- hood. Daily lunch specials (soup, main, dessert) going for under 10€ fill you up without emptying your wallet. Menu items are also fairly priced, and portions are generous.
Niine 11, Tallinn
Kinokohvik Sinilind
While mention of Estonia's Soviet past may create an awkward silence when brought up in conversation, there's no doubt that much of its furniture has taken on something of a renaissance among Estonia's trendy bars and cafés. Sinilind is a prime example. When you enter you are taken aback by the Soviet-kitsch on offer; from the wooden tables,retro armchairs and seats that are liable to buckle under the weight of 21st century man, it's all there. During the day it acts as a simple café with an impressive beer list and some good, inexpensive food, but at night the place changes to a cool, hip bar, with regular cinema nights, gigs, and DJs.
Müürivahe 50, Tallinn Old Town
Luscher & Matiesen
An Estonian wine label dating back to the first period of Estonian independence. Enjoy snacks and live music on their summer terrace.
Kohtu 12
Kohvik Klaus
Tallinn's port area is changing. Last year the Kalasadam, or fish port was revamped to house the new fish market. Across the street you will find Kohvik Klaus, a minimalist design café that now stays open a little bit later so you can enjoy a beautiful sunset over the sea while sipping on a good bottle of red. In the morning, come back for their full English break- fast, rated as one of the best in town among English ex-pats. Next door, you can browse the work of Estonian artists and designers.
Kalasadam 8, Tallinn
Mamo
If you were wondering where Esto- nians go for their organic foods,whole grain breads, and crafty salads, this is one of the places. Set up like a cafeteria you are expected to bus your plates after you eat. Both hot and cold meals are avai- lable from the counter, along with freshly baked muffins, and cakes. Wash it all down with a good cup of coffee or fresh juice.
Tornimäe 5, Tallinn
TEXT KRISTINA LUPP, MARK BENN PHOTOS ANDREI CHERTKOV
To learn more about this and similar topics