25 Years of the Popular Front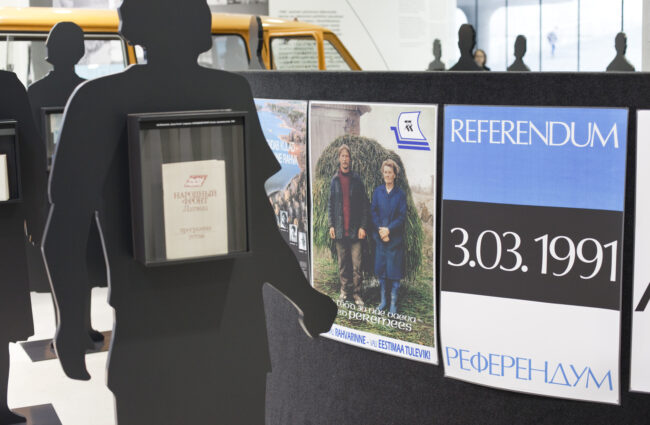 Savisaar's supporters founded the People's Party in 1991.
A breath of fresh air before Estonian re-independence.
25 years is long time in recent Estonian history. So long in fact that objects from this time were placed in the Popular Front Museum, which opened on 1st October. It was on this day that the Popular Front was founded 25 years ago.
During that time, Edgar Savisaar was chosen as chairman, who had launched the idea a few months earlier on live television. The Front's task was to improve Estonia's situation in the Soviet Union through local decision-making. Perestroika gave the opportunity to develop local government elections and non-communist candidates could run as well. Thoughts to regain independence came later.
The Popular Front united Estonians and enjoyed much support. They gained a higher standing in the 1990 Supreme Council elections, which allowed Savisaar to be elected as Prime Minister. The opposing party at the time consisted mainly of communists.
The Popular Front did not last long, already in 1990, the party divided with Marju Lauristin leading the Social Democratic Party.
Savisaar's supporters founded the People's Party in 1991. The Party took part in the first presidential elections as well. Their candidate Rein Taagepera, who received 25% of votes, came in third place.
The Popular Front also had a role in the process of the re-independence of Estonia, which is why the museum opened. Propaganda materials, photos, audio recordings, as well as film materials are on display. This small and nice museum gives a clear picture of the people and the time, when we were able to cast aside small differences and work together for a common goal.
Tallinn's mayor Edgar Savisaar, just before his re-election, opened the museum. His Centre Party holds the majority of seats on city council. Other Parties criticised the timing of the opening of the museum as a campaign stunt. If this was the thought behind it, it indeed worked. Savisaar's Party won over half of the seats, and Edgar remained mayor.
Location
Rahavarinde Museum, Vabaduse väljak. Under Vabaduseväljak (Freedom Square)
TEXT JUKKA ARPONEN, PHOTOS ANDREI CHERTKOV
To learn more about this and similar topics