Voca People to take concertgoers on a musical journey through space
Text Susanna Poikela
Photo Kfir Bolotin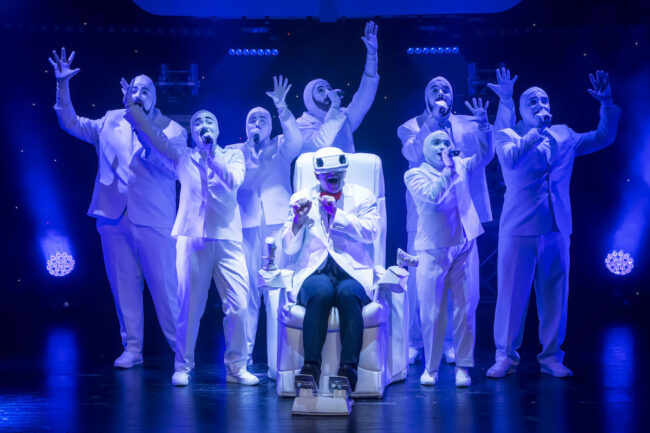 Voca People are an energetic and humorous a capella singing group, that perform the most popular hits of all time from artists such as Madonna, Michael Jackson, Queen and even Mozart. The band will perform a total of four concerts in Estonia this week!
Voca People have performed in more than 40 countries and to more than three million fans worldwide. The group has won, among other things, the Lucille Lortel Award for outstanding theatrical experience, and performed in Tel Aviv at the opening of the Eurovision Song Contest.
Eight incredibly talented singing comedians will take to the stage without sound amplifiers or instruments in Tartu, Jõhvi, Tallinn and Pärnu this week. The band's "Cosmic Tour" tour is a fun musical comedy show for the whole family that offers an unprecedented concert experience where singing, comedy and beatbox melt into a fluid Broadwayesque experience.
The Voca People will perform at the following venues in Estonia this week:
03.10. Vanemuise Concert Hall, Tartu
04.10. Jõhvi Concert Hall, Jõhvi
05.10. Alexela Concert Hall, Tallinn
06.10. Pärnu Concert Hall, Pärnu
Tickets for the concerts are available at Piletilevi.
To learn more about this and similar topicsA Capella Alexela Concert Hall Concert Cosmic Tour Tallinn Tartu Vanamuise Concert Hall Voca People