Visit Tallinn and Tallinn Eesti Keele Maja have joined forces for a special prize draw for Estonian language learners
Text Timo Huttunen
Photo Andrei Chertkov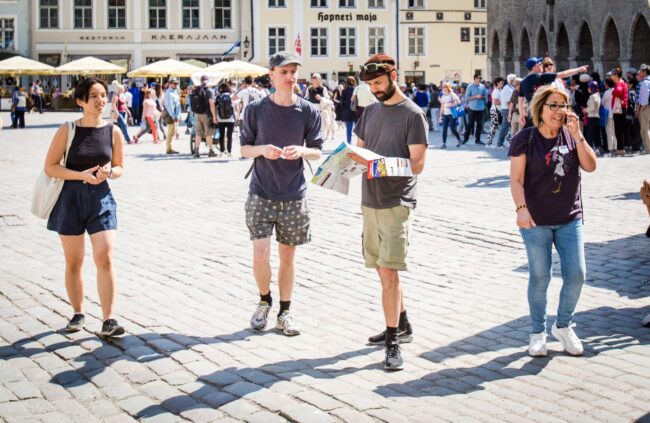 A campaign supported by the Integration Foundation and Visit Tallinn has started. The goal of which is to invite foreign-speaking people studying Estonian who live permanently in the city to get to know the capital's culture and attractions.
On the Facebook page of Tallinna Eesti Keele Maja (Estonian Language House) there is a game until September 30, the prize of which is Tallinn Cards. Students of Estonian will also be able to buy a Tallinn Card at a reduced price in the future.
With the Tallinn Card, you can visit more than 50 museums in the capital for free, travel free of charge on public transport and get a discount on excursions, entertainment events, restaurants and many products.
Tallinn's Estonian Language House offers non-Estonian speakers who live permanently in Tallinn free Estonian language lessons and familiarisation with Estonian culture. The Integration Foundation was founded to integrate foreign-speaking people living in Estonia into Estonian society.
To learn more about this and similar topicsEstonian Culture Estonian Language Integration Foundation Studying Estonian Tallinn Card Tallinn Eesti Keele Maja Tallinn Museums Visit Tallinn