Viru Keskus to reduce opening hours on Sundays
Text Mark Taylor
Photo Andrei Chertkov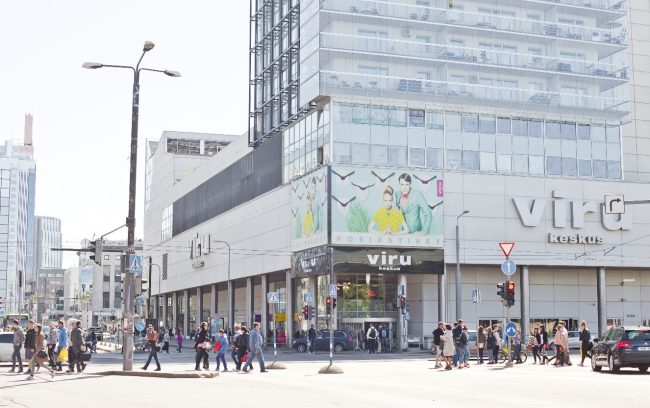 Viru Keskus, one of Tallinn's largest and most popular shopping centres has announced that it will reduce its Sunday opening hours, closing at 7 pm instead of the usual 9 pm. However, the Kaubamaja supermarket on the basement floor will remain open until 10 pm.
Up until now, just as in many shopping centres in Estonia, Viru Keskus in Tallinn city centre has been open from 9 am to 9 pm daily. Although such shopping hours are normal for Estonians, these are amongst the longest in Europe and a driving force in the joint decision to reduce the opening hours.
"In general, we have the understanding that the shopping centre must be accessible every day and at any time. However, looking around the wider world, it is not the most common. There are countries where Sunday is really a holy day and all shops, including grocery stores, are closed. For Estonians, such an approach would be too extreme. So our shopping centre will not be closed on Sunday, but we will reduce the opening hours in the evening. Let's be honest, we all like to be at home peacefully on Sunday evenings," said Erkki Laugus, CEO of Kaubamaja.
"The earlier closing of the centre also has a small positive effect on costs, especially through the saving of electricity," added Gertti Kogermann head of Viru Keskus.
The decision will see the shopping centre reduce its opening hours on Sunday evenings by two hours, being open from 9 am to 7 pm on Sundays. The opening hours on all other days will remain the same (9 am-9 pm).
The Kaubamaja supermarket (Toidumaailm) on the basement floor of the shopping centre will be unaffected by the reduced shopping hours and will remain open until 10 as usual.
Source Postimees
To learn more about this and similar topicsKaubamaja Shopping Shopping Centre Sunday Tallinn Toidumaailm Viru Keskus Viru Keskus Opening Hours