There will be no New Year's fireworks display in Tallinn this year
Text Mark Taylor
Photo Martin Ilustrumm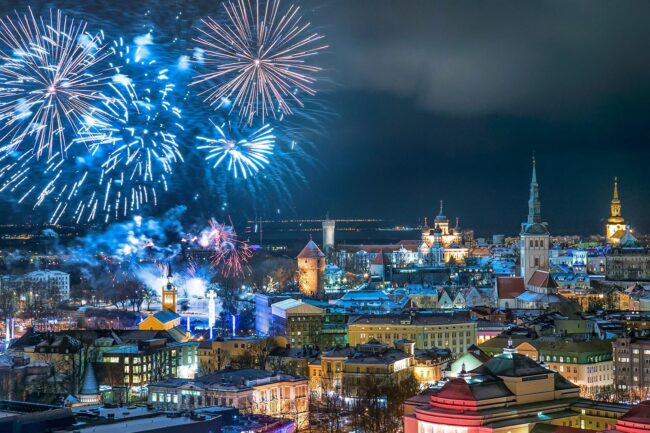 Due in part to cost-cutting measures, there will be no fireworks displays in Tallinn this New Year's eve, either in the central city or any of its districts. Christmas lights will also be taken down much earlier than normal.
In previous years, fireworks displays organised by the Tallinn city government and city districts have taken place every New Year's Eve. There has been some debate for a number of years regarding whether they are needed, with this year being announced as the first year where no such display will take place.
"The Christmas spirit must still go ahead and the big party will also take place on December 31, but without fireworks," said Mihhail Kõlvart, Mayor of Tallinn.
Despite there being no fireworks a concert and laser show will still take place.
In addition, Christmas lights will be taken down in mid-January, which is about six weeks earlier than usual. This is just one of a number of energy-saving measures taken by the city, that include regulating the temperature in municipal buildings, schools and kindergartens, and switching streetlights on 15 minutes later than usual and switching them off 15 minutes earlier.
Source ERR
To learn more about this and similar topicsChristmas Fireworks Mihhail Kõlvart New Year Fireworks Tallinn New Year Tallinn Tallinn Tallinn Christmas Tallinn Christmas Lights