Theatrum to perform two new plays at Tallinn Town Hall in October and November
Text Timo Huttunen
Photo Andrei Chertkov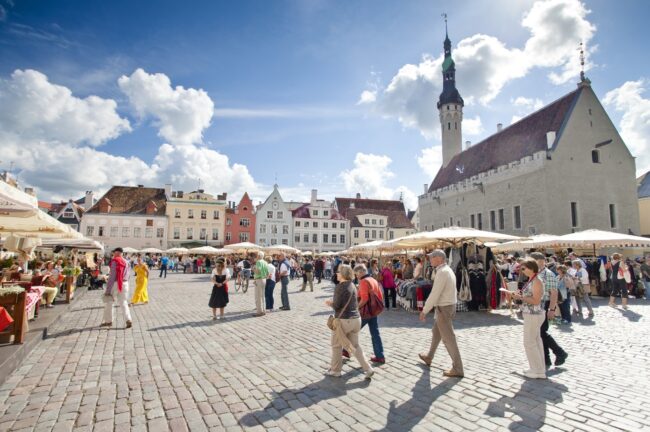 Theatrum will make two new productions this autumn in cooperation with Tallinn Town Hall. In addition to Marta Aliide Jakovski's play "Samson and Delilah", Erik Richard Salumäki's "Armastuse orjad" (Slaves of Love in English) will premiere at Tallinn Town Hall in November.
Both plays will be performed in the courtroom of Tallinn Town Hall. The performances are part of Tallinn Town Hall's 700th-anniversary celebrations.
The actor's Ott Aardam, Laura Peterson and Maria Teresa Kalmet of the play "Samson and Delilah" take the audience on a solemn and historical journey that opens up both the fascinating past of Tallinn Town Hall and human thinking.
Tallinn's Town Hall has a rich history. Already in the 14th century, the building is mentioned to have been a theatre hall. This is also when the history of Estonian theatre began.
There will be a total of ten performances at Tallinn Town Hall. The first performance is on October 21. You can buy tickets to the shows here.
Theatrum is a non-profit association founded in 1994 to support the creative explorations of theatre makers in the field of directing and acting techniques, and to develop the early theatre tradition of Western countries by connecting it to the theatre tradition of the whole world, looking for connections between different cultures.
To learn more about this and similar topicsOld town play Samson and Delilah Slaves of Love Tallinn Tallinn Town Hall Theatre Theatrum