Temporary controls at Estonian-Latvian border to end today
Text Mark Taylor
Photo Ernests Vaga / Unsplash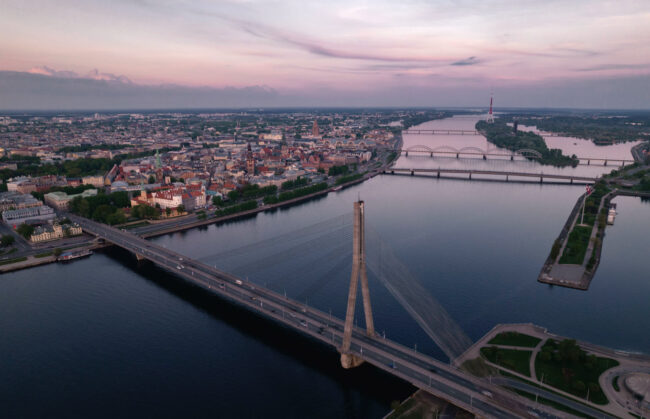 Temporary border controls introduced at the Estonian-Latvian border at the beginning of the Ukraine conflict will be lifted today. These controls were introduced to better understand the number of refugees entering the country and provide assistance to those in need.
As of today, more than 40,000 Ukrainian refugees have entered Estonia in response to the invasion of their country by Russia. As a result of the mass exodus, which saw more than 1 million people flee Ukraine in the first 10 days of the conflict alone. Temporary border controls began at the Estonian-Latvian border. The purpose being to monitor the number of arrivals from Ukraine and to provide necessary services to those in need, such as short-term accommodation.
In recent days, around 300 Ukrainian refugees a day have arrived in Estonia from Russia, while less than 100 have arrived from Latvia. Around half of those that arrive in Estonia are in transit, and simply passing through on their way to their final destination.
According to the Minister of the Interior Kristian Jaani, the temporary border controls have served their purpose and helped the government to get useful information about those entering from Ukraine and provide services to those in need.
"The end of the border control will not prevent people leaving Ukraine from being assisted and referred to services at the border. Police patrols will continue to carry out random checks in the vicinity of the border, and if vehicles and people arriving from Ukraine are identified during the check, they can be assisted if necessary," he explained.
Source ERR
To learn more about this and similar topicsBorder Controls Estonia Estonian-Latvian Border Kristian Jaani Latvia Refugees Russia Ukrainian Refugees