Tallinn Day to be marked with events across the city this weekend
Text Mark Taylor
Photo Andrei Chertkov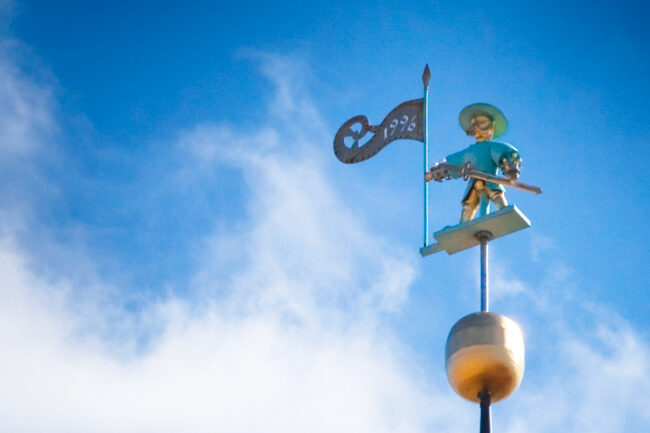 This Sunday, May 15, marks Tallinn Day. To honour the annual event, which is in its 21st year, a full program of events will be taking place across the city this weekend, starting already on Friday.
"We have a long history – this year marks the 700th anniversary of the first mentioning of Tallinn Town Hall, but Tallinn is also an open and innovative city where different people can live together in peace. Our cultural space fosters creativity, and innovation and teamwork is highly valued, helping us succeed in today's fast-changing world. It is in difficult times that we are fully able to understand and appreciate the history and heritage of our community," Tallinn Mayor Mihhail Kõlvart explained.
Tallinn Day will officially begin with a dictation on Friday May 13 in Raekoja plats, which will be read by well-known Estonia singer and actor Ivo Uukkivi.
On Saturday, May 14, various concerts and events will be taking place in the different districts of the city. There will be sports festivals in Pirita and Haabersti, planting campaigns in Nõmme and Lasnamäe, a youth festival in Mustamäe, and much more.
On Sunday morning Prime Minister Kaja Kallas and Mayor Mihhail Kõlvart will perform the ceremonial opening of the Lühikese Jala gate in the old town. There will be a number of concerts, guided tours, and other events (mainly in the old town) throughout the day.
To see a full itinerary of the Tallinn Day events, click here (but note the page is only in Estonian and Russian).
To learn more about this and similar topicsIvo Uukkivi Kaja Kallas Lühikese Jala Gate Mihhail Kõlvart Raekoja Plats Tallinn Tallinn Day Tallinn Town Hall